Nov
16
Sat
Busch Gardens Christmas Town

@ Busch Gardens
Nov 16 2019 @ 12:00 pm – Jan 5 2020 @ 9:00 pm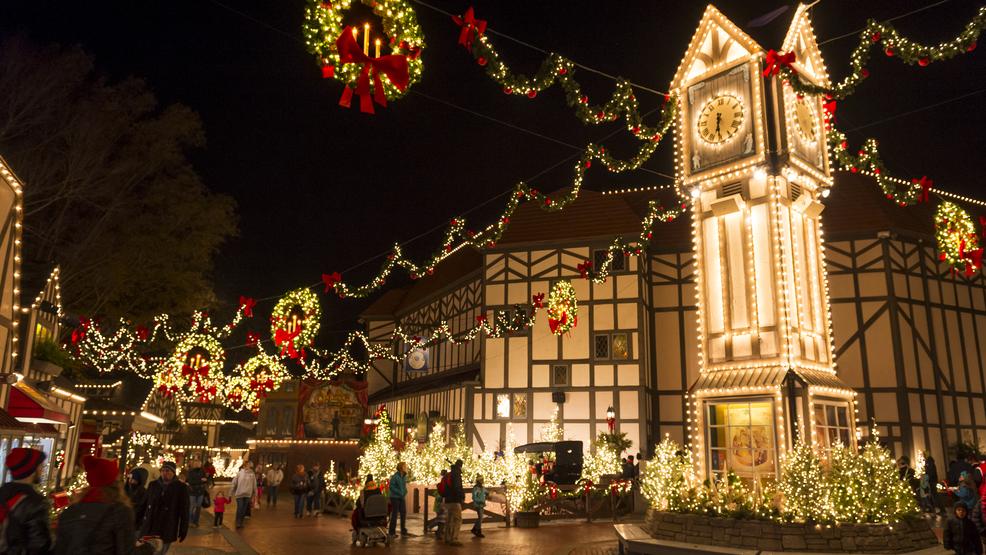 The world's most beautiful theme park is one of the largest Christmas light displays in North America. Festive food and drink, holiday shopping and heart-warming shows make the spirit of the season come alive.
Soar above 10 million lights on the all-new screamin' swing, Finnegan's Flyer! Then get the on the ground experience on the Christmas Town Express.
Make your way through the twists and turns of our all-new Christmas maze.
Schedule:-
November 16, 2019, 12pm – 10pm
November 17, 2019, 2pm – 10pm
November 22, 2019, 2pm – 10pm
November 23, 2019, 12pm – 10pm
November 24, 2019, 2pm – 10pm
November 29, 2019, 12pm – 10pm
November 30, 2019, 12pm – 10pm
December 1, 2019, 2pm – 10pm
December 6, 2019, 2pm – 10pm
December 7, 2019, 12pm – 10pm
December 8 – 13, 2019, 2pm – 10pm
December 14, 2019, 12pm – 10pm
December 15 – 20, 2019, 2pm – 10pm
December 21, 2019, 12pm – 10pm
December 22 – 24, 2019, 2pm – 10pm
December 26 – 27, 2019, 2pm – 10pm
December 28, 2019, 12pm – 10pm
December 29, 2019 – January 1, 2020, 2pm – 10pm
January 2 – 5, 2020, 2pm – 9pm
Williamsburg Winery 2ND ANNUAL FALL OYSTER ROAST

@ Williamsburg Winery
Nov 16 @ 1:00 pm – 5:00 pm
Join the Williamsburg Winery on Sunday, November 16th from 1-5PM on the Wessex Lawn for our 2nd Annual Fall Oyster Roast. The Wessex Hundred Culinary Team will be cooking oysters from 3 growers over a grapevine fire pit!
Play classic lawn games with the whole family like corn hole and bocce ball while you enjoy live music by the Love Cats and a glass of wine. Each ticket includes unlimited food, adult tickets include 1 glass of wine.
A cash bar will serve a selection of Williamsburg Winery wines by the glass as well as local craft beer and a specialty cocktail.
ADULTS: $49* | WINE CLUB MEMBERS: $44* | GUESTS UNDER 21: $19
One glass of wine included with each ticket, additional wine or local craft beer available for purchase.
GRAPEVINE FIRE PIT
York River Oysters
Big Island Aquaculture Oysters
Hayes Oysters
York River Clams
RAW BAR with ACCOMPANIMENTS
Green Tomato Cocktail Sauce
Mignonette
Wilted Turnip Greens
Freshly Grated Horseradish
Williamsburg Winery Grilled Grape Jam​
– PULLED AUTUMN OLIVE FARM –
​Pork Slider Station
Balsamic BBQ Sauce​
SIDES
Corn on the Cob
Espelette Aioli | Local Goat Feta
Three Onion Slaw
Balsamic Vinaigrette | Fresh Garden Herbs
Grilled Potato Salad
Edwards Ham | Whole Grain Mustard Dressing
DESSERT
Brownie Parfait
Homemade Brownie | Berries | Whipped Old Church Creamery Yogurt | Almond Granola​
Signature Cocktail (available for purchase):
Oyster Roast Cocktail – Bourbon | Fresh Ginger | Ginger Beer | Orange
Nov
30
Sat
Field Dayz Fest 2019

@ Lawns of the Colonial Williamsburg Art Museum
Nov 30 @ 1:00 pm – 7:00 pm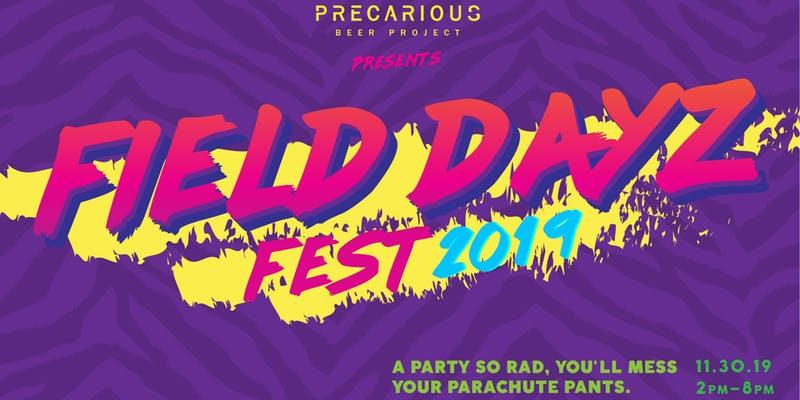 Have a blast at the last years Field Dayz Fest!? The 2019 installment is going to be bigger, badder and more ridiculous than the last!
On Saturday, November 30th, Precarious Beer Project hosts the 2nd Annual "Field Dayz Fest"! A day of craft beer, food, music, and field days antics all wrapped up in a festival unlike any other! Field Dayz is a precarious throwback to the best day in middle school, Field Day!
Located on the Lawns of the Colonial Williamsburg Art Museum, enjoy some amazing craft beer, bites, music and jovial antics, all to benefit the kids at CHKD! Field Dayz Fest will combine over 40 of our region's best craft breweries, 5 restaurants, in addition to amazing live entertainment headlined by the pen-ultimate 90's cover band, WOAH!
No field day is complete without games like Tetherball, Four Square and a few others's we will keep secret to add a little fun and competition throughout the day! The gates open at 12:45pm for VIP Entrance and 2:00pm for general admission. We have an absolutely killer line up for music for the day!
The Dirty Grass Players – 1:30pm – 2:30pm
Blind & Dirty: 3:00pm – 4:30pm
WOAH!: 5:00pm – 8:00pm
Over 40 of our nation's best craft breweries will be pouring one-off, tasting room exclusives for the day's festivities. Some of the participating breweries include:
Adroit Theory
Answer Brewpub
Benchtop Brewing
Billsburg Brewery
Bingo Beer Co.
Cushwa Brewing Co.
O'Connor Brewing Co.
Potter's Craft Cidery
Reaver Beach Brewing Co.
Smartmouth Brewing Co.
Stone Brewing Co.
Triple Crossing Brewing Co.
Virginia Beer Company
Wasserhund Brewing
Brothers Brewing
Crooked Run Brewery
Schilling Beer Co.
Drekker Brewing Co.
Horus Aged Ales
The Veil Brewing Co.
Oxbow Brewing Co.
Shelton Brothers Portfolio
Prarie Artisan Ales
Not a craft beer person? No worries, we got you! We will have a few other local artisan beverage producers pouring at the event, which include The Williamsburg Winery, Silver Hand Meadery, Slyclyde Cidery & Potters Craft Cidery! Wine & Non-alcoholic beverages offerings will be available for purchase throughout the event, but are NOT included in the ticket price. Ample water stations will be available for free (duh!)
Field Dayz Fest wouldn't be complete without a selection of incredible food! Street style inspired bites will be offered by the Chefs from the Amber Ox Public House, Electric Circus Taco Bar, 1608 Crafthouse, Redwood Smoke Shack and Alkaline! The food will be cheap, delicious and highly inspired! Come hungry as this isn't your typical "Craft Beer Festival Grub"!
A portion of every ticket sold, in addition to event raffle tickets and field day game entry fees will benefit the amazing people at the Children's Hospital of The King's Daughters (CHKD). In addition to taking donations, we are asking that all festival-goers bring a toy to donate for infants (0-12 months) as every other holiday toy drive collects toys for older children, and leaves the little ones high and dry! Last year we donated over $4,000 and 800+ toys!!! Let's crush last year, for 2019!
Donations must be new and in their original packaging, please! Donations are not required to enjoy the day's festivities, only requested.
FIELD DAY TICKETS
VIP Admission: $75 – (Limited to 300 Tickets)

VIP's get early access into the event, a special VIP event glass, 2 food tickets ($10 value), access to a VIP only area complete with soft seating and your own bathrooms, private selection of VIP beers, and all you can consume beer from over 40 of our Nation's top Craft Breweries!
Early Bird General Admission: $40 – (Limited to 500 Tickets)

$40 includes access to the event, commemorative event glass and all you can consume beer samples!

General Admission: $50

Includes access to the event, commemorative event glass and all you can consume beer samples!
Field Dayz Fest will be tented (and heated) if necessary and will happen rain or shine! No refunds will be made due to the weather.
PARKING:
Parking is available at the lot adjacent to the event lawn, on the corner of Francis and Ireland St, in addition to the surrounding city lots and parking structures. Parking is extremely limited, and we highly encourage you to take an Uber, Lyft, Local Taxi or WATA Bus!
FOOD & BEVERAGE:
Food tickets will be for sale for $5 each. Each food Vendor will be offering an item for 1 Ticket, 2 Tickets & 3 Tickets.
Wine and alternative beverage offerings will be available for between 1-3 tickets depending upon the offering.
Cash and Credit Card will be accepted in the event.
Dec
8
Sun
Grand Illumination

@ COLONIAL WILLIAMSBURG
Dec 8 @ 4:00 pm – 8:00 pm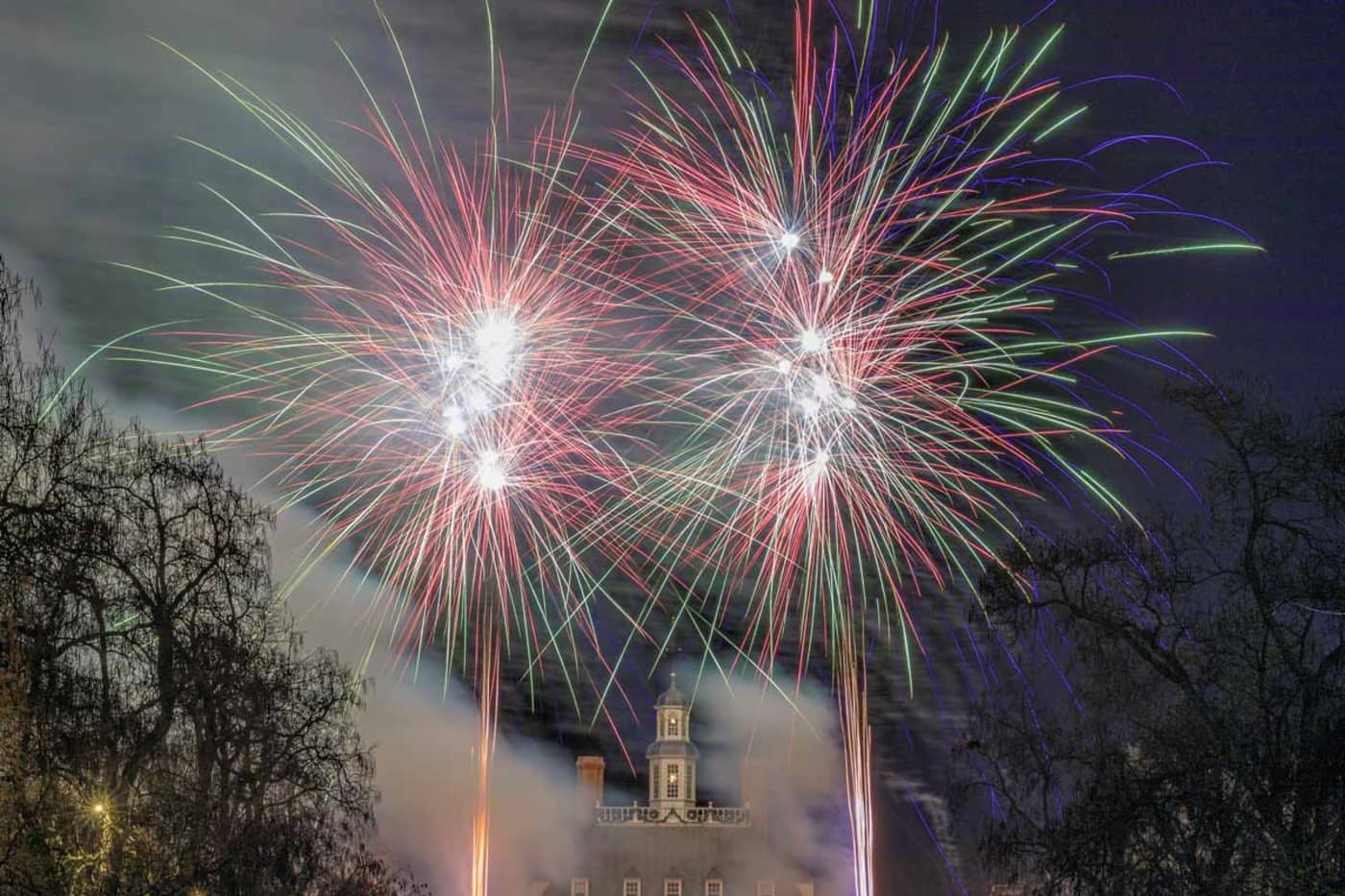 Colonial Williamsburg's Holiday season officially begins with the Grand Illumination. The Revolutionary City lights up with fireworks, bonfires, and candles twinkling in the windows of buildings. Enjoy live music on five stages throughout the Historic Area. Live music and entertainment begin at 4 pm. Historic taverns, as well as special food trucks, will be available for a full range of food and drink options. And of course — fireworks displays from the Capitol, the Magazine, and the Palace!
A grand display of fireworks to be followed by a Glorious Procession of Fifes & Drums along The Duke of Gloucester Street, beginning at the Colonial Courthouse & culminating at Botetourt Street.