Forbes Travel Guide has named the Williamsburg Inn as one of the World's Most Luxurious Hotels.
"The staff at the Williamsburg Inn shares this honor together, with recognition to all the Team Members for their exemplary care and attention to the highest levels of service," said Paul Scott, Senior Vice President of Hospitality, Colonial Williamsburg. "Following the completion of last year's renovations, and Five Star Award from the Forbes Travel Guide, we look forward to continuing to share the Williamsburg Inn experience and all of our offerings with guests for years to come."
Forbes Travel Guide's data is gathered by the company's incognito inspectors, who stay at the properties and evaluate them on up to 900 standards. The Most Luxurious winners are the top performers in the specific standards that reflect detailed attention to the level of sumptuous comfort, as well as luxurious choices and conveniences afforded to guests.
58 hotels in 17 countries earned the coveted designation.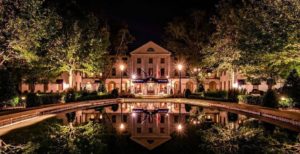 The hotel was built in 1937 by John D. Rockefeller Jr. In 2017, the Williamsburg Inn was awarded the exclusive AAA Five Diamond rating. See booking DEALS here.
In 2001 the Williamsburg Inn would surpass even Rockefeller's aspirations; it underwent an extensive restoration, encompassing every aspect of its interior—the original furniture designed specially for this hotel has been refinished and reupholstered, chandeliers brilliantly refurbished and a new tearoom and bar lounge have been incorporated into the first floor, along with modest alterations to the Regency Room. Each of the 62 guest rooms and suites has been significantly enlarged to include elaborate marble baths. This careful evolution has resulted in a truly rare property, one that reflects three distinct centuries of style: 19th-century Regency decor, the 20th-century heritage of the original building and 21st-century amenities.
Her Majesty Queen Elizabeth II has even visited Colonial Williamsburg on two occasions, with much fanfare. The first was in 1957, to celebrate the 350th anniversary of the founding of the city, while the second was exactly 50 years later, in 2007, to celebrate the 400th anniversary. On both occasions, she stayed in the Williamsburg Inn.
"Iconic elegance and an exceptional culinary experience"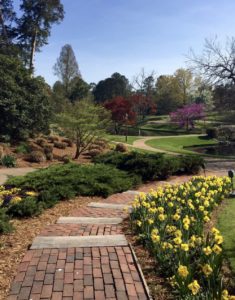 Representing the height of luxury in Colonial Williamsburg, the iconic Williamsburg Inn has been reimagined to bring you the best of the old world and the new. Staying true to its impressive Regency style, food and beverage options have been elevated to suit today's evolved tastes. You'll also enjoy stunning upgrades to our outdoor spaces and redesigned signature themed suites.
Williamsburg Inn Benefits
Complimentary shuttle to and from Merchant's Square, Busch Gardens / Water Country (during normal operating hours).
Access to fitness classed at The Spa of Colonial Williamsburg.
Complimentary parking for registered guests.
1 hour complimentary tennis court time in addition to a 30 minute tennis clinic.
Special rates on any of our 3 golf courses.
Historic Area discounted tickets.
30 minute complimentary golf clinic on select days.
Access to kids club.
$5.00 discount on carriage rides through Colonial Williamsburg Historic Area.
Discounts at nearby attractions, like Busch Gardens.
Complimentary wi-fi.