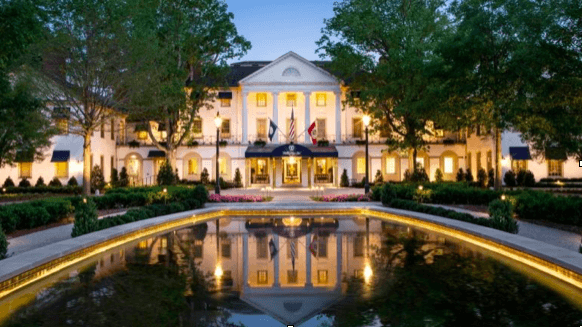 For those travelers coming to Williamsburg, Virginia who want absolute luxury there is only one hotel that has earned the coveted 5 Diamond AAA rating, the Williamsburg Inn. 
A short walk across Francis street from historic Colonial Williamsburg area, brings you to this historic inn. Built in the 1930's the Williamsburg Inn went through an extensive $8 million renovation in 2016. The renovation allows visitors to enjoy new dining options, lavish guest rooms, fresh-yet-historic decor, and new patio spaces that overlook Colonial Williamsburg's Golden Horseshoe Golf Club's Gold Course.
All that focus on luxury and guest comfort earned the Williamsburg Inn AAA's Five Diamond rating in 2018. AAA inspectors visit 1,200 hotels and restaurants weekly in the United States, Canada, Mexico and the Caribbean, and a tiny 0.3 percent of the nearly 59,000 properties inspected annually earn the Five Diamond rating.
If a trip to Williamsburg is in your plans and luxury, comforts and attention to detail is paramount to you, look at the Williamsburg Inn.