Stretching from Jamestown to Yorktown, the Colonial Parkway is a true Virginia treasure. At about twenty three miles long, this scenic roadway meanders through many of Greater Williamsburg's top attractions and takes sightseers through some of the most beautiful natural resources the area has to offer.
Take the video dash-cam tour here!
Jamestown to Yorktown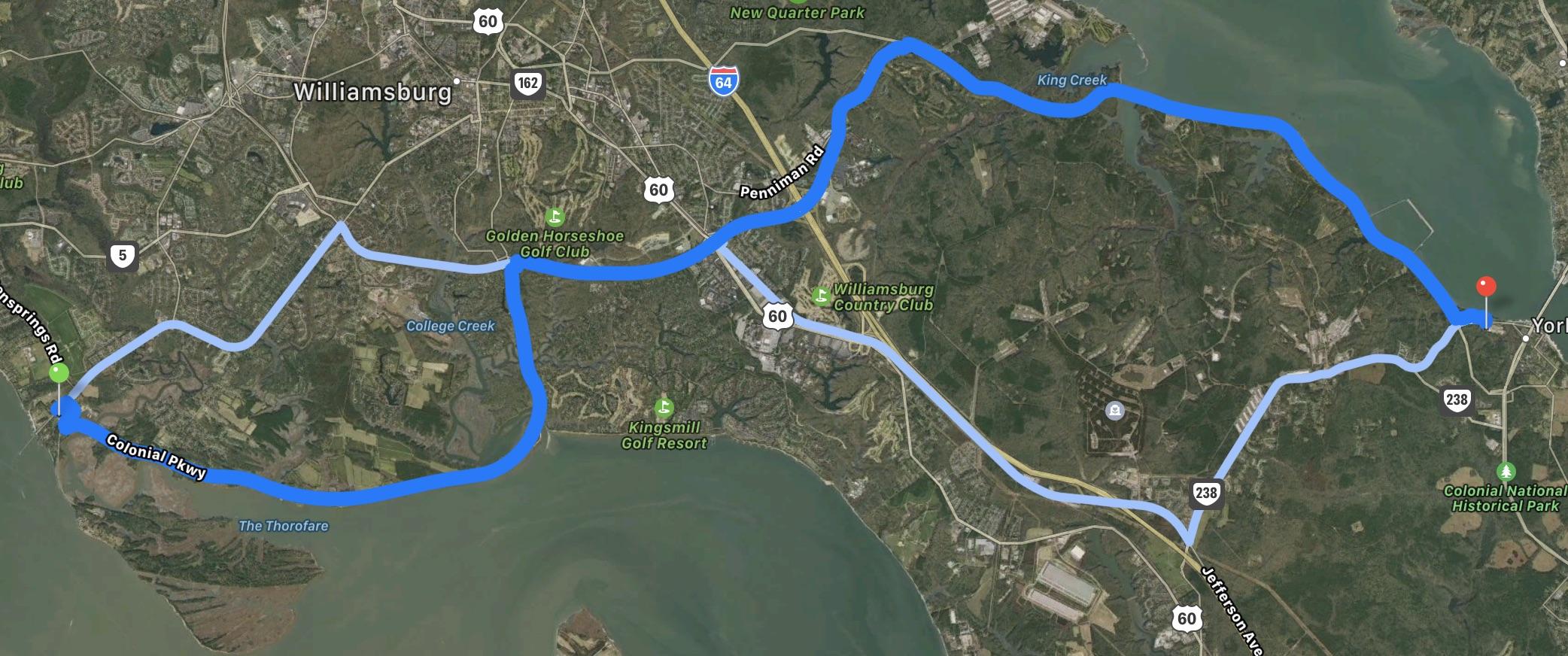 Part of the Colonial National Historical Park, the road twists through panoramic views of marshes and rivers, around tree-lined curves, and through historical sites. The speed limit is a pleasurable 35-45 MPH with three wide lanes, few cars and no semi trunks. Numerous pull-offs are located throughout the route with site markers and descriptions so that visitors can park and explore on foot.
Numerous attractions are easily accessible via the Colonial Parkway. On the Jamestown side, you'll find the Jamestown Settlement, the Jamestown Visitor Center, Jamestown Island, Jamestown Beach & Event Park, the James City County Marina, and the free Jamestown-Scotland Ferry. Colonial Williamsburg is located midway on the route before ending up at Yorktown's Colonial National Historic Park and the Yorktown Battlefield Visitor Center.
—