The Greater Williamsburg area has the second highest job growth rate in the state of Virginia, according to the Virginia Economic Development Partnership.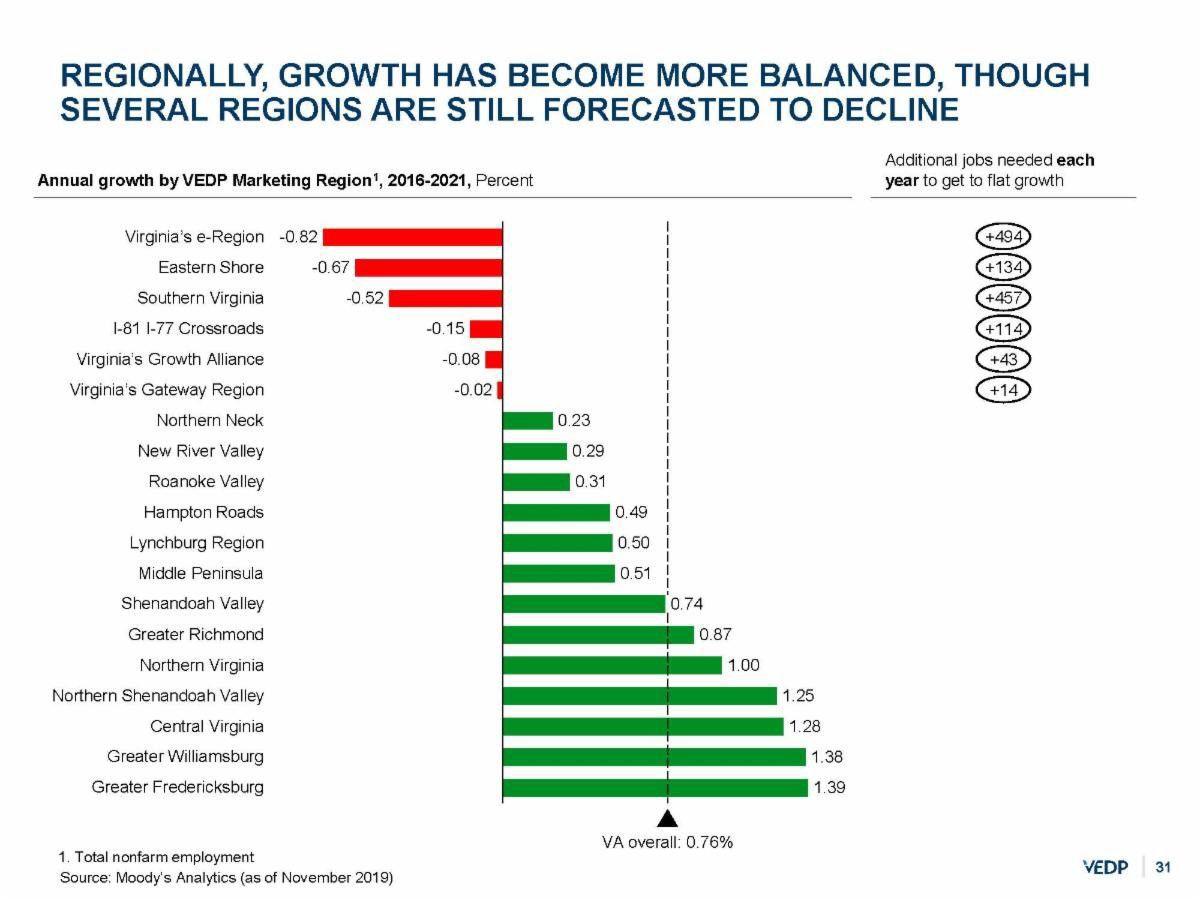 The percentage of job growth in Williamsburg grew 1.38 percent, second to only Fredericksburg with 1.39 percent and was one of only six regions in the state that exceeded Virginia's overall job growth rate of .76. Along with Williamsburg and Fredericksburg, Northern Virginia, Central Virginia, Northern Shenandoah and Richmond also ranked among the best.
The Greater Williamsburg area, made up of the City of Williamsburg and the counties of James City and York, is largely supported by tourism and education. The College of William and Mary and Colonial Williamsburg are among the area's largest employers.
---
---
Greater Williamsburg: Location, Location, Location!
The James City County Office of Economic Development says the area benefits from its central location on the East Coast near major metropolitan areas via I-64 and I-95 such as Richmond, Northern Virginia and Washington D.C. making the area "within a 2-day drive of approximately 70% of the U.S. population."
According to the Greater Williamsburg Economic Development higher education facilities and local tourism destinations including Busch Gardens, Water Country, Colonial Williamsburg, Jamestown and Yorktown also contribute to Williamsburg's economic growth. Proximity to the large military cluster in the Hampton Roads area is also a factor with nearly 100,000 military men and women in the area, and another 10,000 working with the military as civilians. Nearby facilities include: Joint Base Langley-Eustis, Camp Peary, the U.S. Coast Guard Training Center, the Naval Weapons Station Yorktown, Naval Station Norfolk and the Joint Expeditionary Base Little Creek-Fort Story.