Recipes from local Williamsburg restaurants
Whether you're a visitor or a local, there are generally two food items on everyone's must-try list at the taverns of Colonial Williamsburg: ginger cakes and peanut soup.
For the latter, King's Arms Tavern is the go-to spot for creamy and delicious "Peanut Soupe" – although there are many local restaurants that offer their own version.
It's well-known that many parts of rural Virginia are peanut country, but – in the colonial days – peanut soup was not something you'd find on a tavern menu. In fact, the first commercial peanuts were not planted in Virginia until 1842. But don't let that stop you from enjoying this classic Williamsburg dish with this recipe from King's Arms Tavern.
---
---
King's Arms Tavern Peanut Soup Recipe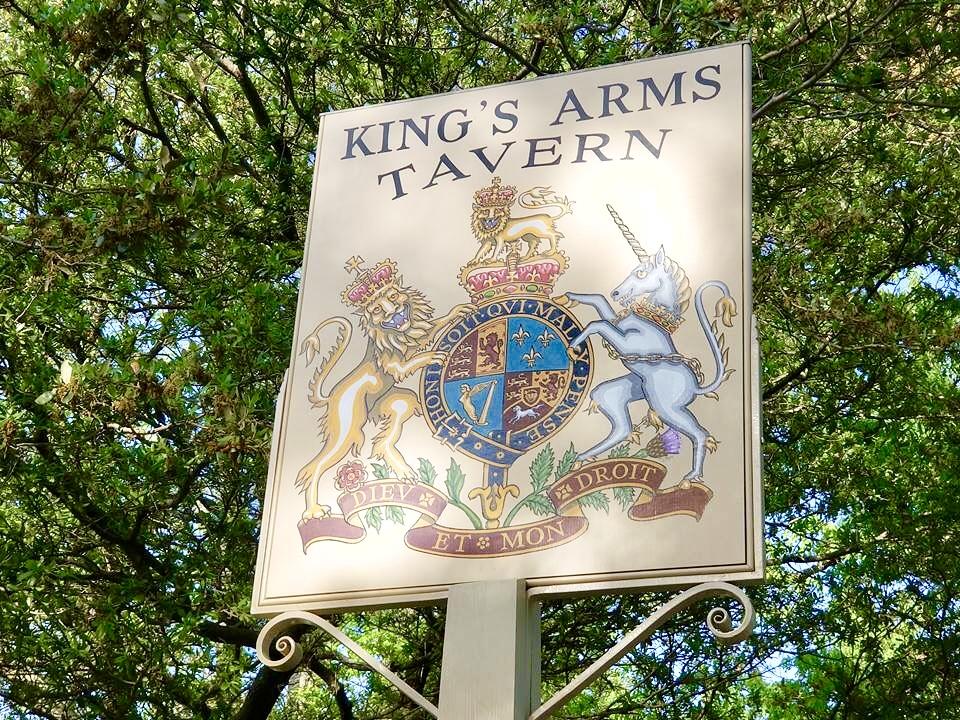 Serves 10-12
Recipe courtesy of King's Arms Tavern, Colonial Williamsburg, Virginia
1/4 cup unsalted butter
1 medium onion, finely chopped
2 celery ribs, finely chopped
3 tbsp flour
8 cups chicken stock
2 cups smooth peanut butter
1 3/4 cups light cream or half-and-half
1 tsp hot pepper sauce (optional)
Finely chopped salted peanuts, for garnish
In large saucepan, over medium heat, melt butter. Add onion and celery and cook. Stir for three to five minutes until softened. Stir in flour and cook two minutes longer.
Pour in chicken stock, increase heat to high, and bring to a boil, stirring constantly. Reduce heat to medium and cook, stirring often, until slightly reduced and thickened – about 15 minutes. Pour into a sieve set over a large bowl and strain, pushing hard on the solids to extract as much flavor as possible. Return liquid to the sauce pan or pot.
Whisk peanut butter and cream into liquid. Warm over low heat, whisking often for about five minutes. Do not boil. Serve warm, garnished with chopped peanuts. Peanut Soup is often served with a sippet – or a small piece of bread.
---
---
While King's Arms Tavern is perhaps the best known, there are many other Greater Williamsburg area restaurants with their own take on this long-time favorite.
Waypoint Grill Peanut Soup Recipe
By Chef Kyle Woodruff from Waypoint Grill of Williamsburg
Yield: 1 gal. Prep Time: 2 hour
Ingredients:
½ lb Whole Butter
5 ea Apple wood Bacon Strips
1 ea Large Yellow Onion, chopped
12 ea Garlic Cloves
1 ea Leeks, cleaned and sliced
2 ea Celery Stalks, chopped
1 c Bourbon
1 c White Wine
1 gal Chicken Stock
2 qt Heavy Cream
3 ½ c Peanut Butter
Sachet
5 sprig Fresh Thyme
10 ea Black Peppercorns
10 ea Coriander Seeds
2 ea Bay Leaf
To Taste- Kosher Salt and Ground White
Method:
In a 10 quart saucepan over medium heat, add oil and butter and render bacon until crisp.
Add vegetables and begin to caramelize. Once the onions become a dark golden brown add sachet then deglaze with alcohol.
Once the potent alcohol smell is gone add the stock, peanut butter, and heavy cream and bring to a simmer and cook for 20 minutes.
Remove sachet and puree soup through a blender and strain through a fine mesh strainer.
Season with salt and pepper.
---
---