The tradition continues, on February 15th, 2020 in Williamsburg, Virginia. Colonial Sports, Inc. will start a new chapter in this prestigious and historical Half Marathon Run.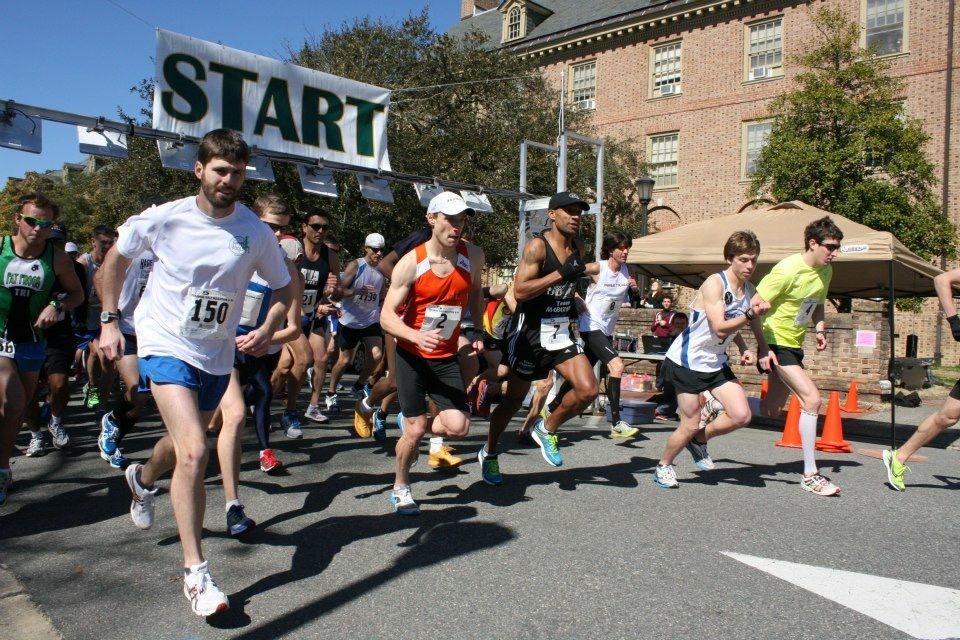 Half Marathon Runners
Start at 8:30 AM on Nassau Street adjacent to the Dewitt Wallace Art Museum in Colonial Williamsburg, follow Nassau St. to Prince George St. turn right on Prince George St, you'll enter the historical Colonial Williamsburg, run past the Governor's mansion and turn left on Nicholson St., then right on Waller St and take a right at the bus stop and enter the path leading pass the Capitol Building and onto the Duke of Gloucester St., Run towards the Armory building and then turn left to cross Francis St. and onto S. England St., then pick up the traditional course (see map) running out and back on the Carters Grove Country Road. On the last leg to the finish, runners take a left on Newport Ave and then right on Nassau up fortitude Hill to the finish.
The time limit for the Half Marathon is three and a half hours (3 1/2 hrs).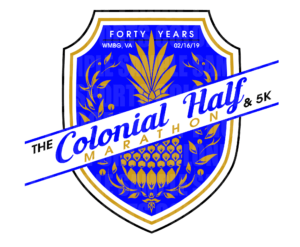 After Event Celebration:
9:30 AM thru 1:00 PM
Awards:
Cash Awards to top three Overall men and women must be registered in the Colonial Half "Run" event to receive the following one of the following placement: $500 1st, $300 2nd and $200 3rd.
Results
Half Marathon All Finishers
Half Marathon Age Group Report
5K All Finishers
5K Age Group Report
5K Competitive Walkers