A Williamsburg Virginia area organization wants you to consider giving close to home and WilliamsburgVisitor.com is encouraging you to GIVE LIKE A LOCAL – and there is no better way to do that than to consider a donation to Historic Jamestowne.
Historic Jamestowne preserves, protects and promotes the original site of the first permanent English settlement in North America. The Jamestown Rediscovery Project, launched in 1994, serves to excavate, interpret, preserve, conserve, and research the incredible findings from the site.
According to Smithsonian Magazine, "Jamestown's original fort is perhaps the most archaeologically fertile acre in the United States. In 1994, Bill Kelso, a former head archaeologist at Monticello, put his shovel in the clay soil here and began unearthing the first of two million artifacts from the early days of the settlement. His discoveries, all part of a project known as Jamestown Rediscovery, include everything from full-body armor, a loaded pistol and a pirate's grappling pike to children's shoes and tools from such a broad array of trades (blacksmith, gunsmith, mason, barber, carpenter, tailor and more) that it is clearly a myth that the settlers arrived unprepared." (Read more…)
GIVE LIKE A LOCAL
To protect this important discoveries and pave the way for those that have yet to be unearthed, please consider a donation to Historic Jamestowne. Your support is critical to preserve the original 1607 site of James Fort, including archaeology and research; artifact care, conservation and exhibitions, historical and educational programs; and site preservation and operations.
OTLEY THE OTTER
When you make a gift of $35 or more to Jamestown Rediscovery, they will send you Otley The Otter as a token of their gratitude. This cute plush is named for Otley Hall, the Gosnold family home in Suffolk, England. Bartholomew Gosnold voyaged to the New World, landing at and founding Cape Cod and Martha's Vineyard in 1602. In 1607, he was the prime mover in the Virginia Company expedition that founded Jamestown.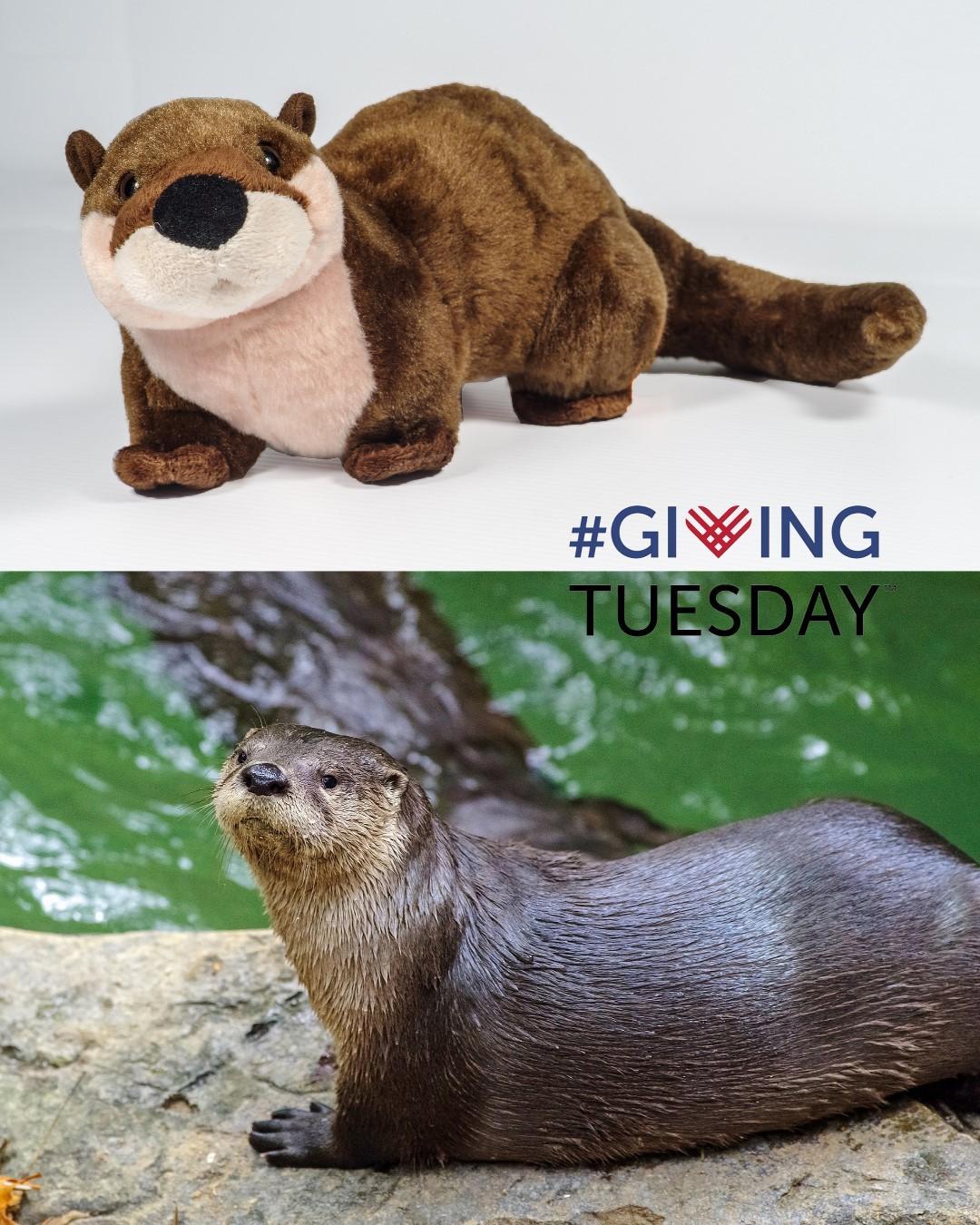 Otley would be a meaningful Christmas gift for someone special in your life as he represents the North American River Otter, a native to Virginia's marshes and river systems.
📸: Chuck Durfor
Historical records indicate that English settlers at Jamestown encountered many otters, and archaeological evidence dating to the Starving Time winter of 1609-10 suggests that they might have even consumed otters in desperation. River otters were also highly sought-after and prized for their thick pelts. Found in abundance between the 16th and 18th centuries, the North American River Otter was nearly extinct by the early 20th century as the European fur trade developed and grew.
Thanks to wildlife conservation efforts throughout the 20th and 21st centuries, the otter population is almost fully restored, and these cute, playful mammals are again happy residents of Jamestown Island.
How to Donate
Please select the "Otley the Otter" option to participate in this campaign. Orders must be received by Wednesday, December 11, to receive your otter by Christmas. Order yours now!
---