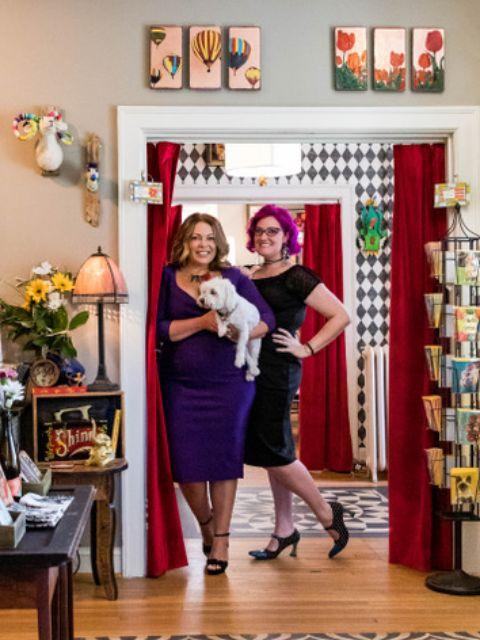 We are sad to report that local-favorites Quirks of Art and The Sideshow are closing their physical retail stores. The good news for customers is merchandise is now up to 75% off.
The Sideshow Gallery, which was recently featured in Southern Living Magazine, along with sister-store Quirks of Art, are located in the Merchant Square area of Colonial Williamsburg, Virginia. Quirks is closing their doors on February 24. The Sideshow will close in late April. Both still have a great selection of unique items for birthdays, holidays, anniversaries, and end of school year gifts.
EVERYTHING IS ON SALE so don't miss this opportunity to get an amazing deal on a variety of great finds for every occasion – plus, store fixtures, furniture, displays and more. 25-75% 0ff!
Visit Quirks Tuesday-Sunday at 423 Prince George Street and The Sideshow, open Saturday and Sunday at 221 North Boundary Street in Merchant Square, Williamsburg Virginia.
---