Colonial Williamsburg, Virginia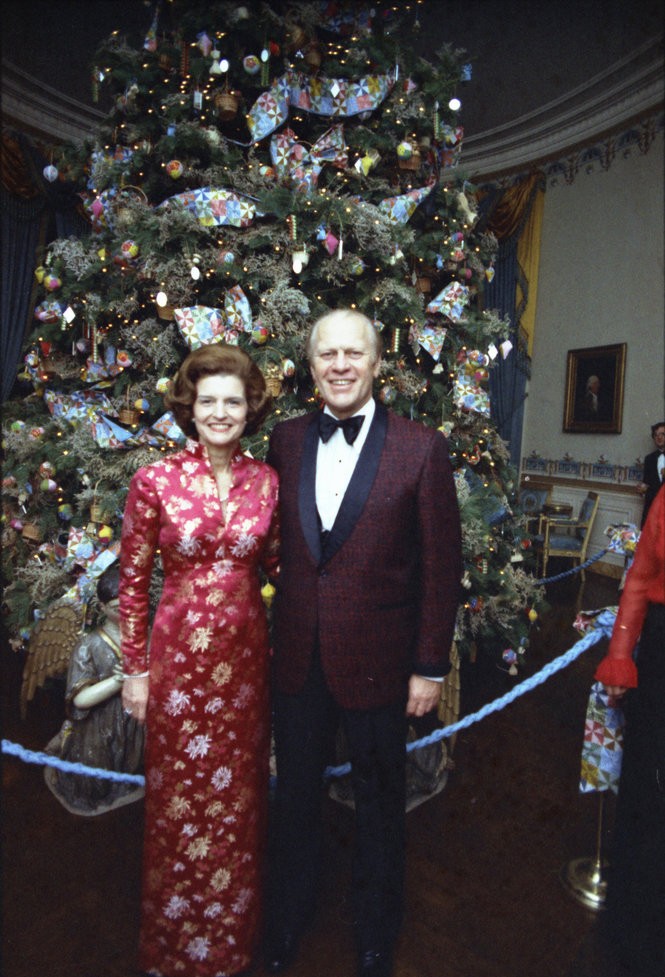 The full beauty of Christmas in Williamsburg Virginia was on display when First Lady Betty Ford used ornaments from Colonial Williamsburg as the center theme for decor in the 1975 White House's Christmas decorations. An entire tree was decorated with ornaments from the Rockefeller Museum. Adding more original colonial items, the White House used some 19th-century toys to add the finishing touches on the colonial Christmas theme.
Betty Ford started planning her 1975 Christmas tree in early summer. She settled on "A Children's Christmas." for the theme with a focus on the 19t Century. What better place for American folk art than the Abby Aldrich Rockefeller Folk Art Museum. 
Soon Colonial Williamsburg employees and their friends who volunteered to make ornaments were busy in their workshops. A few lucky volunteers would be selected to demonstrate to Mrs. Ford how the 19th century ornament making process was managed. Many ornaments were made from corncobs, leftover building materials, salt dough and pieces of pottery. 
All of the ornaments used in 1975 at the White House were returned to the Colonial Williamsburg Foundation after the tree was taken down and have been used in the Rockefeller museum's own Christmas tree.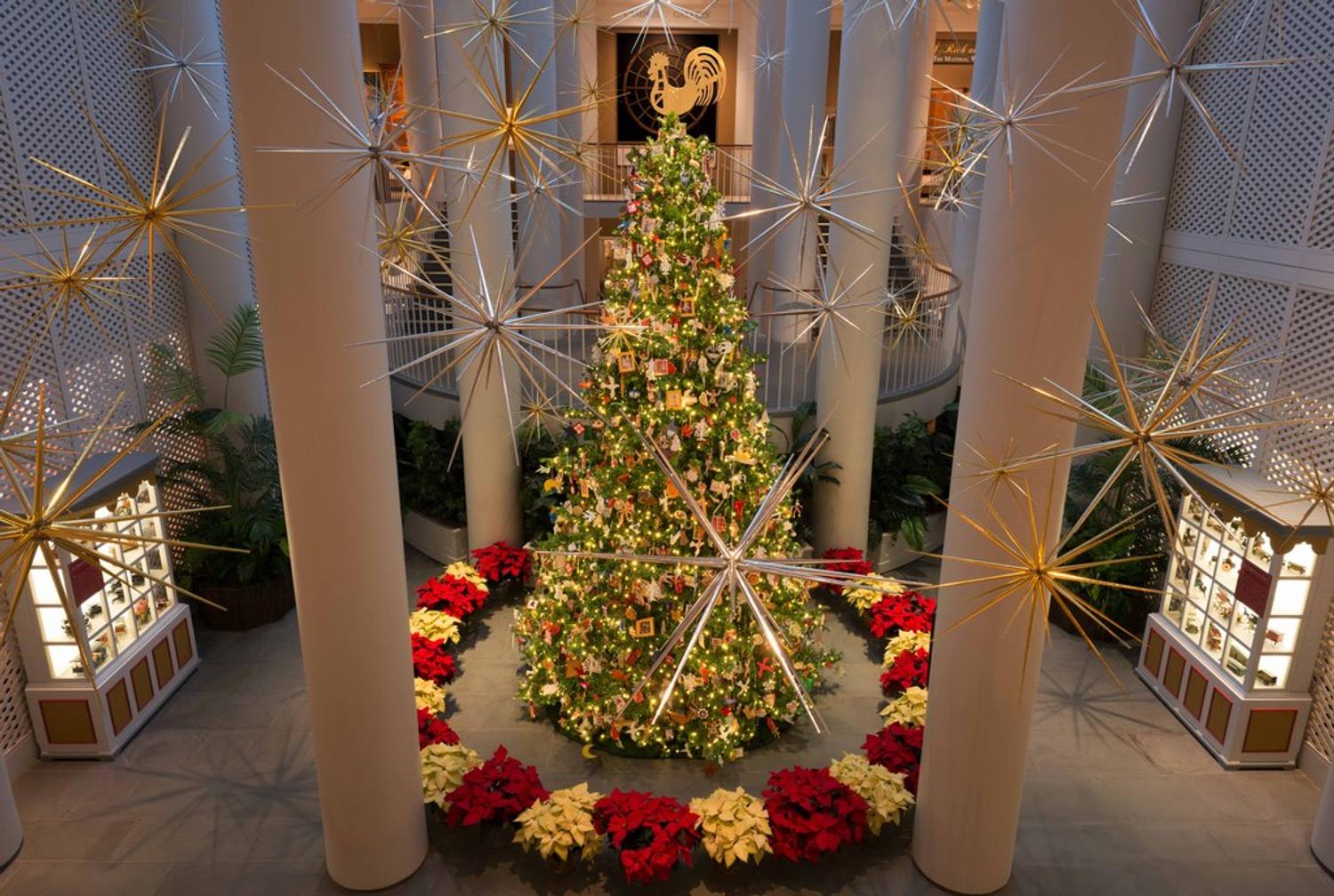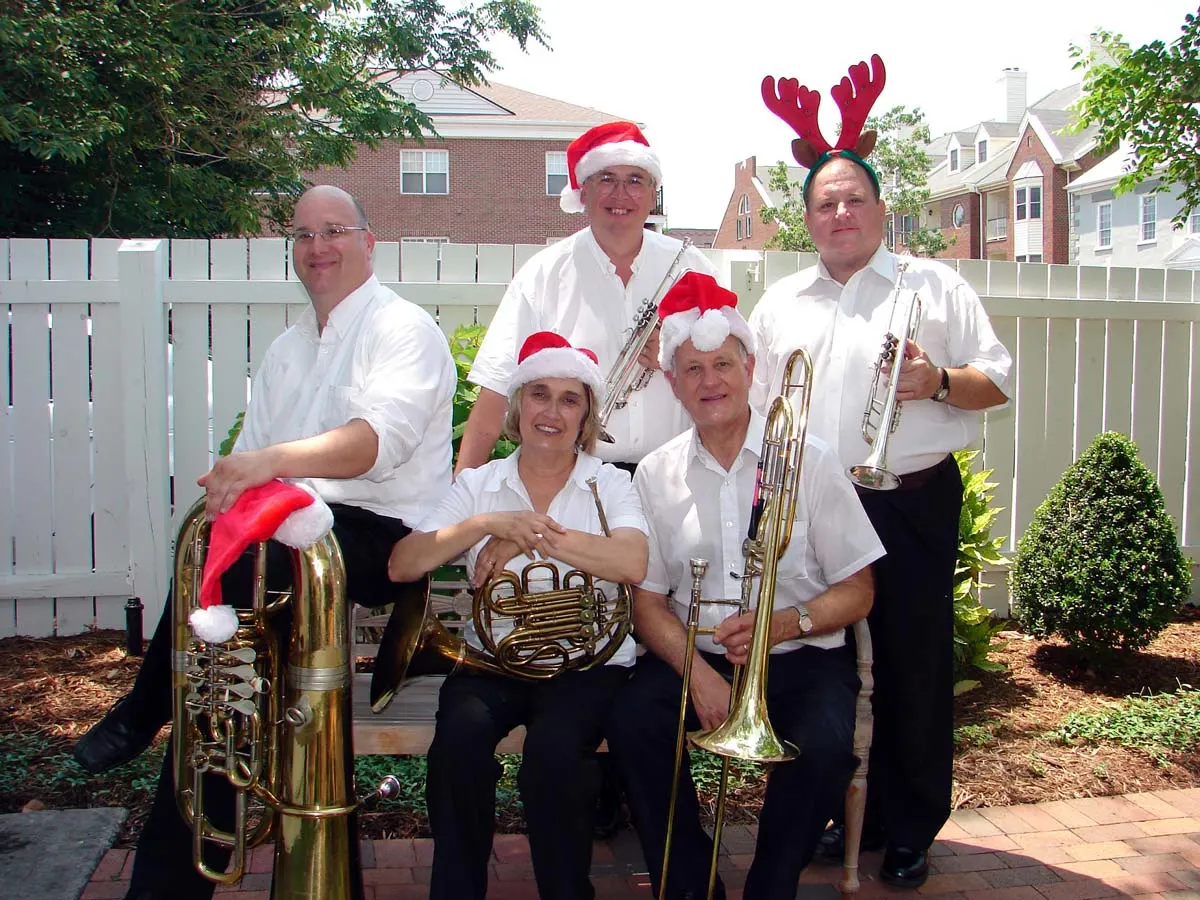 The spirit of Christmas is more alive than ever in the Abby Aldrich Rockefeller Folk Art Museum, known as one of the largest collections of American folk art and other CW facilities. The Eastern Virginia Brass Band regularly play their favorite holiday humm along. It would be a surprise if you didn't hear your favorite Christmas song and there are other holiday related activities right around the corner.