---
WilliamsburgVisitor.com Live Music Finder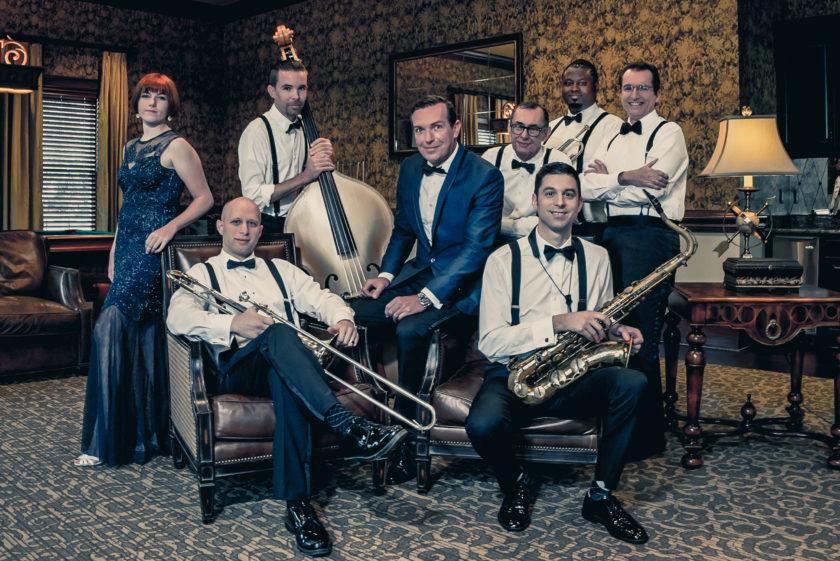 Local Gigs
There are no upcoming events to display at this time.
Williamsburg Based: GSJ
Williamsburg based vocal jazz ensemble, Good Shot Judy brings a modern vibe to classical jazz. Think Cherry Poppin' Daddies mixed with classic Sinatra, Dean Martin, Count Basie. But, GSJ is not just a band that plays jazz, but one that captures the spirit of the music. Real entertainment from an era that was not only filled with great singers, performers, and great songs, but whose legacy has become synonymous with what great entertainment really is.
It doesn't end there though. Possessing a large repertoire of classic swingin' big band hits, Good Shot Judy is also equally adept at delivering classic ballads, and cocktail music. Performing in configurations as small as a quintet, and as large as the twelve-piece big band gives the group the versatility to meet the needs of virtually any client. From intimate cocktail parties, brunches, and weddings, to festivals, corporate events, and large theater shows, Good Shot Judy can customize the group size and repertoire to perfectly compliment the atmosphere and budget of almost any event.
From the swingin' sounds of Sinatra, Basie, and contemporaries like Michael Buble, and Harry Connick Jr., to the beautiful ballads of Ella Fitzgerald, Billie Holiday, and back to the high energy Latin Dance big band sound, Good Shot Judy has got you covered! Now…
Band Members:
BRETT CAHOON ~ BANDLEADER, VOCALS, UKULELE
JEFF CAHOON ~ DOUBLE BASS, BACKING VOCALS
BRANDON MUSKO ~ SAXOPHONES, CLARINET, FLUTE
"THE LEGENDARY" BUZ KING ~ DRUMS, BACKING VOCALS
KEVIN MARSHBURN ~ TROMBONE
ELLIS WILLIAMS ~ TRUMPET
GARY HALLIDAY ~ PIANO
CHELSEA CHAMP ~ VOCALS
TONY MATA ~ GUITAR
CHRIS WARD ~ TRUMPET
MARK OATES ~ TRUMPET
RANDALL "RANTRON 5000" LAWSON ~ PIANO
JOCELYN OLDHAM ~ VOCALS
CHRISTINA MARSHBURN ~ VOCALS
Contact:
Website: Goodshotjudy.com
---
Genre
Classical Jazz
---
Influences
Sinatra, Basie, Michael Buble, and Harry Connick Jr., to the beautiful ballads of Ella Fitzgerald, Billie Holiday, and back to the high energy Latin Dance
---
Listen to Good Shot Judy
Good Shot Judy
Aug
10
Mon
Tony Mata Jazz

@ Cogans Sports Pub
Aug 10 @ 7:00 pm – 9:00 pm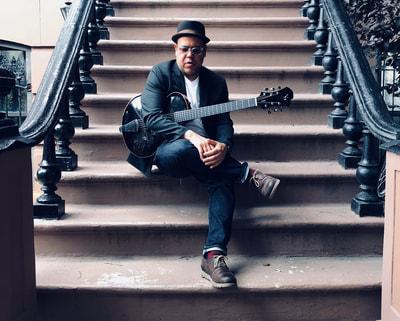 About the Show
Listen to live local music in Williamsburg Virginia! Tony Mata performs every MONDAY at Cogans Deli & Sports Pub for JAZZ MONDAYS! Show begins at  
7pm
.
---
About Tony Mata Jazz
Learn more about the musician, listen to his music and track upcoming gigs
Go to:
Tony Mata
---
About the Venue
Cogans Deli & Sports Pub offers sandwiches, salads, soups, brews, and live music every Monday, Wednesday, Friday, and Saturday.
Address:
4324 C-2 New Town Avenue Williamsburg, VA 23188
Phone:
(757) 645-3351
Web:
CogansDeli.com
---
Aug
11
Tue
Service Industry Night at Alewerks
Aug 11 @ 8:00 am – 1:00 pm
Do you work in food and beverage? Tuesdays are the night for you at Alewerks Brewing Company! Come out for HALF OFF PINTS from 4-9 pm at BOTH locations!!
Facebook: https://www.facebook.com/events/200622884523044/
---
---