Summer in Williamsburg offers fun in the sun, but it's not the only season worthy of a visit. From haunted ghost tours, to family events, to food and musical festivals and more – Fall in Williamsburg has plenty to offer.
Howl-O-Scream
Hailed as "Virginia's Scariest Halloween Event", Howl-O-Scream transforms Busch Gardens into a scene straight from a horror movie. From Escape Rooms, Live Shows, and 'Terror-tories' / Scare Zones – completely redesigned parts of the park meant to spook even the biggest of horror veterans – there won't be any time for boredom. Howl-O-Scream is only available on select nights from September 15th to November 3rd, so be sure to check the schedule on their website. Howl-O-Scream is automatically included with regular admission, so be sure to enjoy both sides the park has to offer! For the complete experience, join a 7-hours guided group tour that includes priority access to every haunted house, every live show, and much more!
(Despite being open to children, the event is orientated towards adults. Please take caution if you would like to bring your young ones!)
Haunted River Cruise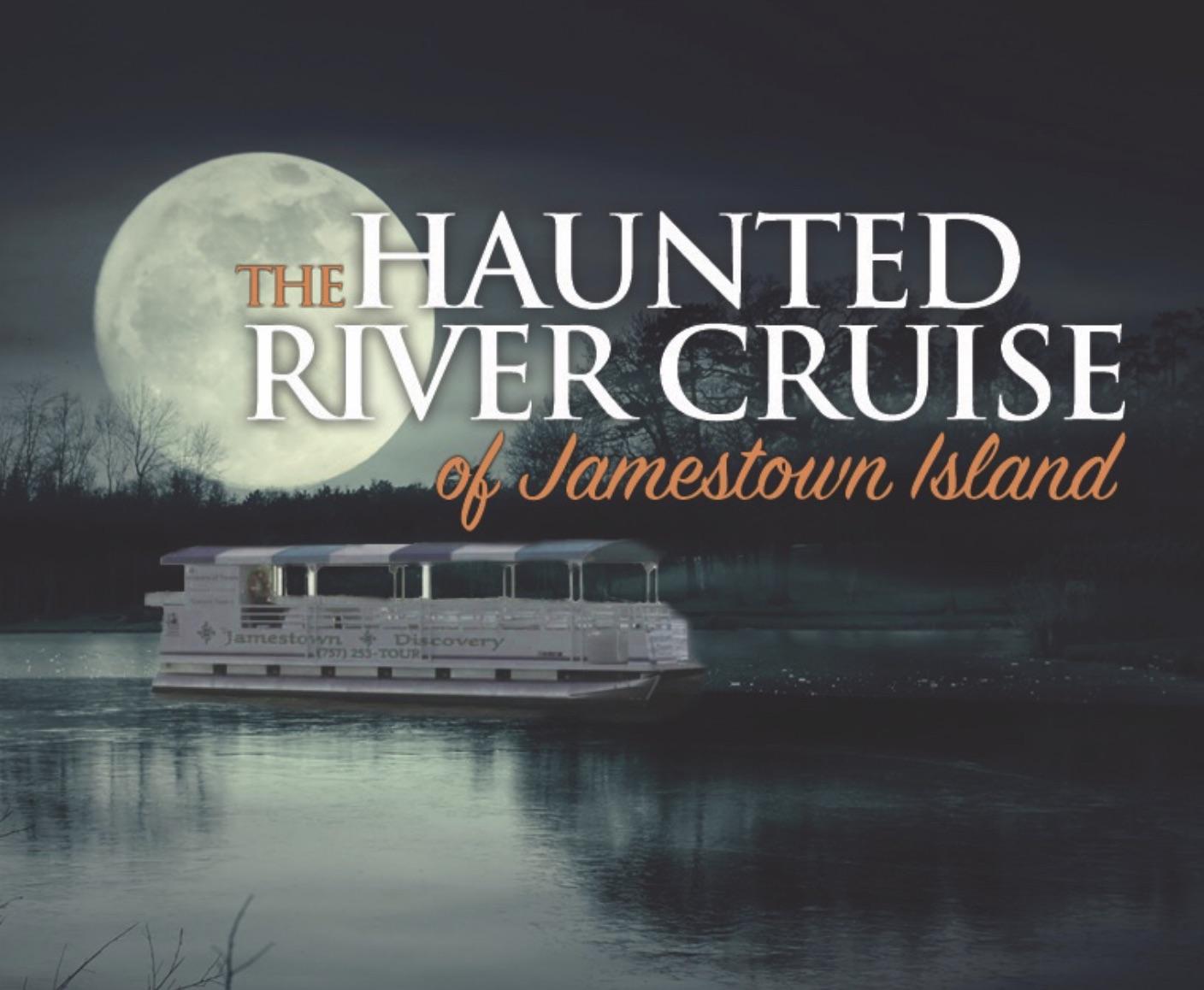 Adult tickets are $26.00 and Children 3 and under ride free
Looking for a night out on the water? How about some ghost stories to pass the time? The Historic Triangle – made up of Jamestown, Colonial Williamsburg, and Yorktown – has a dark side, and The Haunted River Cruise of Jamestown Island has much to share about it. With tales of strange happenings alongside a spooky atmosphere, even the ghosts of Jamestown will want to surface and listen in. Seating 28 passengers and a handicap accessible restroom, the 1 hour tour is the only river cruise Ghost Tour on the James River.
See the Fall Colors
One of the best parts of the Fall season is how your everyday sights transform with bursts of color. What better place to see the changing of the leaves but in Williamsburg, Virginia?
Bundle up and head over to the College of William & Mary. With walkways lined with colorful trees and forest trails, you'll feel as if you were in an Autumn wonderland.
To enjoy the colors alongside some shopping and a bite to eat, visit Colonial Williamsburg to see it transform with trees of gold, yellow, and orange. If you'd rather stay in the comfort of a heated car, drive down to Colonial Parkway and enjoy 23 miles of serene beauty. For some extra history alongside your sightseeing, consider visiting one of Williamsburg's many historic parks. Colonial National Historic Park, for example, is highly praised for being informative and boasting spectacular nature views. Be sure to check any park's websites for hours and possible fees.
Ride the Capital Bike Trail
Interested in some history and adventure? All paved 52 miles of the Capital Trail is open for runners, walkers, skaters, cyclists, and dog walkers alike. The Trails run through Richmond, Jamestown, and Williamsburg, meaning that there are plenty of attractions to stop by along the way. Riders pass by the first settlement in Jamestown, Revolutionary War battlegrounds, the Sherwood Forest Plantation – home to President John Tyler in the mid-1800s – the Charles City County Courthouse and many other sights.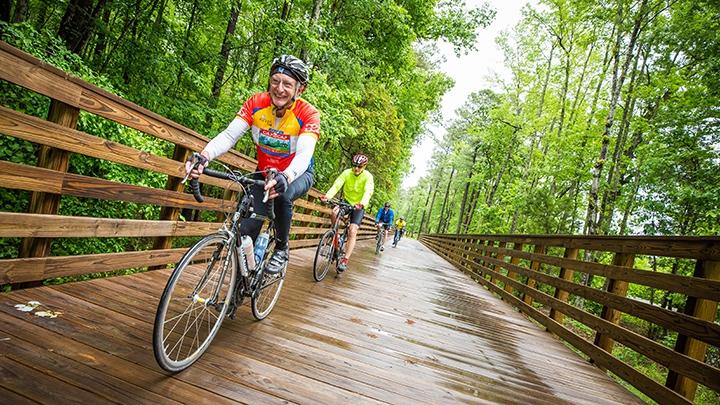 Though the Trail is free from cars, it is still used by hundreds of people every day, so be sure to check the website for Trail etiquette!
For a welcome oasis during your travels, be sure to stop into Spoke & Art Provisions for snacks, ice cream, souvenirs, and much more.
Colonial Ghosts
Do you believe in ghosts? Colonial Ghosts, one of the Top 10 Ghost Tours in America, might convince you. Promising a genuine experience with real hauntings, Colonial Ghosts is backed by renowned psychics, investigators, and guests who claim to have witnessed paranormal activity. Even if you don't happen to get a visit from a ghost, Colonial Ghosts is also an extremely informative and immersive experience. With up to 18 stories dealing with Colonial History, the Civil War, the Spanish Flu, and other historical events that are often glanced over when discussing the history of Williamsburg, you'll be possessed by a need to learn more. colonialghosts.com
Outdoor events
Can't get enough of that crisp Fall air? Williamsburg has you covered with many outdoor events for everyone.
Mark your calendar for a Wonderful Williamsburg Weekend, sponsored by Culture-Fix, November 8 – November 10 for Chowderfest, a Williamsburg Culinary Harvest Celebration with live music by Strictly Bizzness. The celebration will also have chowder samples by some of Williamsburg's best chefs. Noktoberfest will take place on the 9th, and features an authentic Oktoberfest event with pretzels, beer, and much more under a huge heated tent. Then, stick around for 2nd Sundays on the 20th for a street festival featuring art and crafts, live music and family friendly activities.
Billsburg Brewery
Who wouldn't be interested in live music with free admission? Every Friday, 6:00-9:00pm from September 6th to November 22nd, Billsburg Brewery – the only public waterfront brewery and venue in Williamsburg – has their Jamestown Get Down Concert Series. The concerts are all outdoor live performances featuring a lineup of different bands. Food is provided from local food trucks and Billsburg Beer, of course, is available on tap.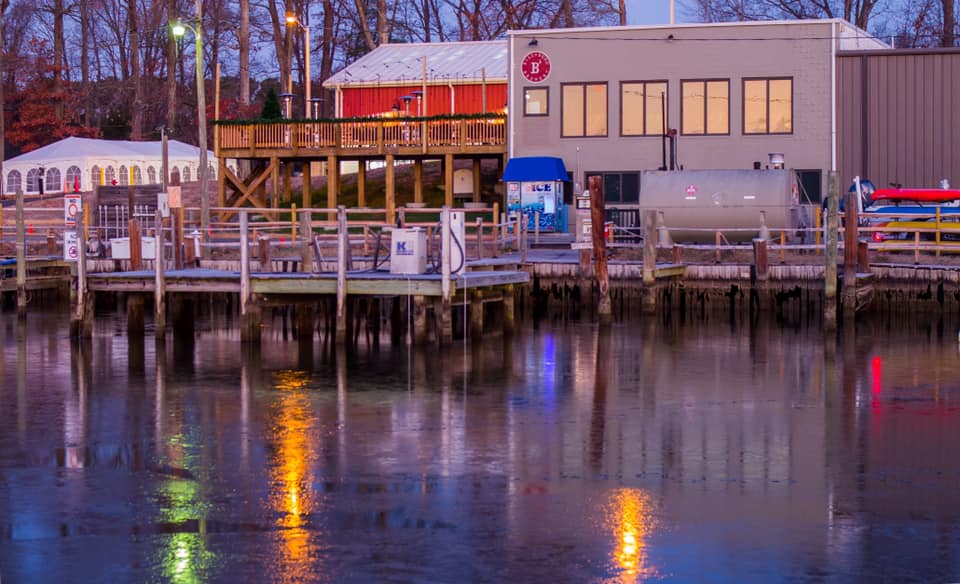 Be sure to also mark your calendars for October 25th – 27th for Billsburg's Birthday Bash, where there will be great music, great food, and more great beer!
Halloween Events for the Kids
Boo! With Williamsburg's fun family vibe, rich history, beautiful fall weather, and diversity of activities – it's the perfect place for people of all ages to get into the Halloween spirit. From the Boo Bash at the Beach, to top spots for Trick or Treating, plus Hayrides, pumpkin picking, and more – be sure to check out our top picks to enjoy Halloween with the kids in Williamsburg. Learn more.
Williamsburg Winery
Located on the southern side of Williamsburg, the Williamsburg Winery is a serene escape that is not only full of history, but includes a tasting room, restaurants, inns, and wonderful hospitality. They also host various seasonal events, such as the Fall Oyster Roast on November 16th. Want some wine with your hauntings? October 10th to the 31st, Williamsburg Winery is pairing up with Official Colonial Williamsburg Ghost Tour "Haunted Williamsburg" in their Haunted Colonial Escape package. The package includes two tickets to the Ghost Tour, an overnight stay at Wedmore Place, and many more perks.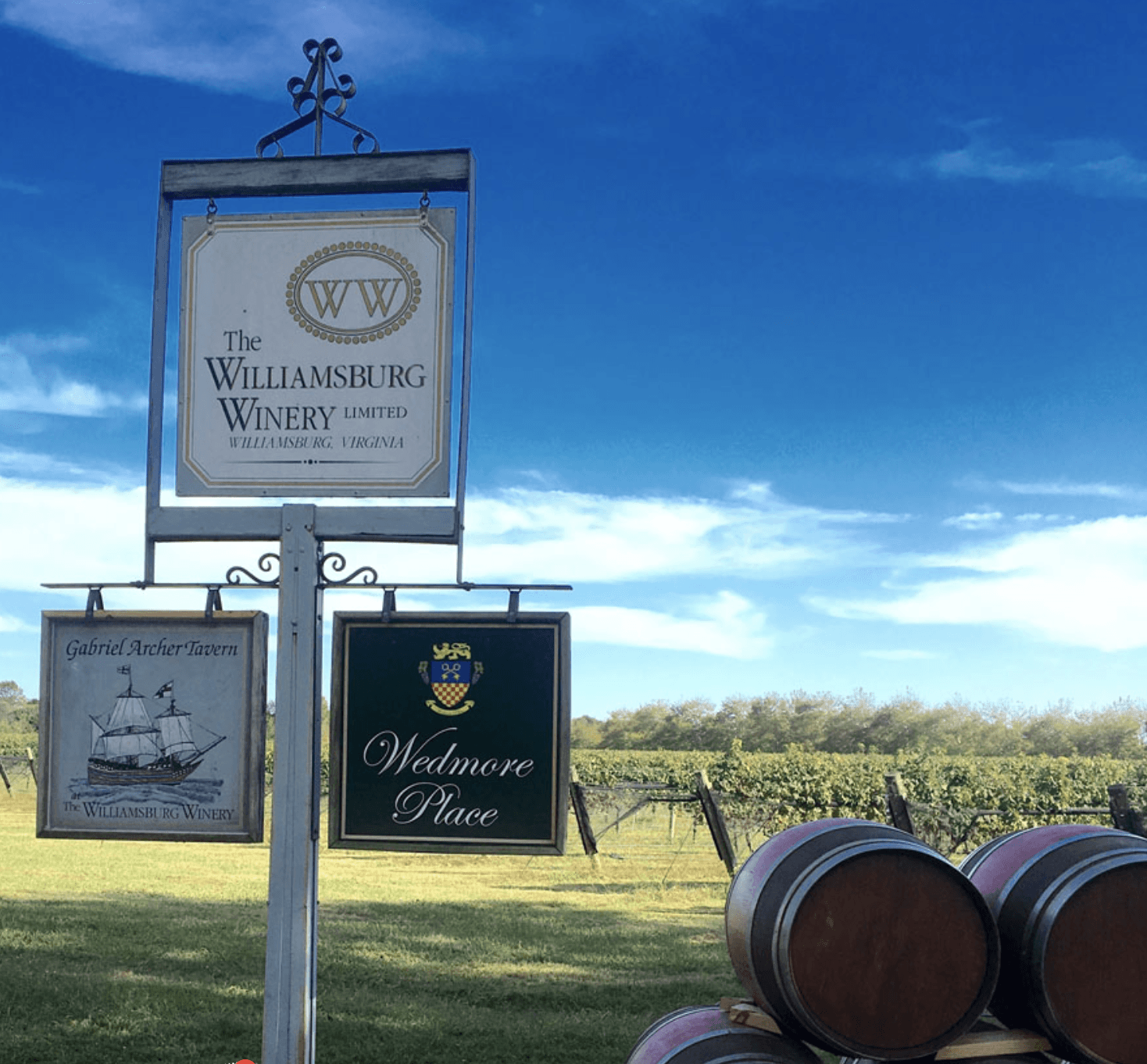 Precarious Beer
Are you ready to "live your life Precariously"? Known for their creative and modern crafted beers, Precarious Beer brings a new approach to your drinking experience. Precarious Beer Hall also hosts various musicians of different genres, so there's always something for everybody and a chance to experience something new. Some other events include Field Dayz on November 30th – a day of craft beer, live music, outdoor fun, and good food. Over 40 craft breweries and 5 restaurants will be attending, so don't miss it! Precarious Beer is also hosting a Halloween Party October 26th, so throw on your best costume and get ready to party until midnight!
Colonial Williamsburg
A Williamsburg staple, Colonial Williamsburg has a special charm during Fall. To get that full experience, Colonial Williamsburg offers their Fall Bounce Ticket that includes seven days of consecutive admission to Colonial Williamsburg, Busch Gardens, and even complimentary parking at each location. If you are 50 or older, you can pay for one day's admission and get the rest of the year for FREE! To celebrate Halloween, Colonial Williamsburg hosts The Haunting on DoG Street, with more special programs such as Haunted Williamsburg and the Colonial Williamsburg Escape Room. But the fun doesn't stop there. Check out the Colonial Williamsburg website to see their new programs, such as 'A More Perfect Union?' – a reenactment of the debate over the Constitution – and 'To Build a Life' – the story of an enslaved woman named Aggy.
William & Mary Football Games
Put on your William & Mary gear – it's time to support the Tribe! Or, if not that, enjoy a good college football game in the new William & Mary football stadium. The football team will be facing Rhode Island November 9th, so get your tickets early. Learn more on their website.
Golf
Play Golf? Williamsburg is perfect for all your golfing needs, with typically beautiful weather and more affordable villa rentals. Visit the Williamsburg National Golf Club, featuring challenging courses and a gold clubhouse with the 1607 Grill serving your favorite American Fare. Kingsmill Resort is also providing amazing Golf vacation packages, such as the Kingsmill Elite Golf package including unlimited play on their River or Plantation Courses, complimentary golf cart and gold bag tag, and much more.
Pumpkin Patches
Nothing screams "It's Fall!" more than a bright orange pumpkin by the front door. Visit one of Williamsburg's many Pumpkin Patches to find yours, while discovering more of what they have to offer.
Some Pumpkin Patches we recommend are College Run Farms, which includes a Corn Maze and homemade ice cream, Pumpkinville, a seasonal treasure with a large selection of fall vegetables and decorations, and Holly Fork Farm, a family farm that offers farm fresh eggs and classes with subjects ranging from soap making to canning.
Visit the Plantations
Historic estates and large acres of land – a walk through one of Williamsburg's beautiful plantations are a source of both history and special events this season. Stop by Shirley Plantation, established in 1613 and overlooking the James River and Boxwood Gardens and boasting beautiful fall colors.
Berkley Plantation is hosting two ghost tours – the Hauntings Tales & Tours and the Twilight Ghost Tour – as well as their Virginia Thanksgiving Festival November 3rd, celebrating the 400th anniversary of the first English speaking Thanksgiving in the New World. The festival will have dancers, food, crafts, and much more!
---
story by WilliamsburgVisitor.com writer: Cheyenne Morrison