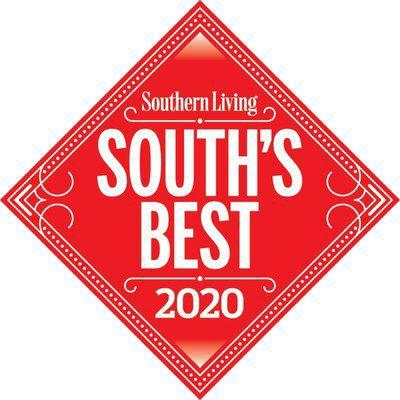 Southern Living announced today the winners of its fourth annual South's Best Awards, recognizing readers' favorite Southern destinations and experiences and Williamsburg was cited twice.
Since 1966 Southern Living has celebrated the best of Southern life. Their writers and editors share authentic souther experiences and advance Southern culture through core editorial pillars that include Home & Garden, Style/Beauty, Travel and Food. The magazine that was created to highlight the beauty and culture of the growing South has become one of the largest lifestyle brands in the country.
Williamsburg was cited as the South's Best Small Town and Pierce's Pit BBQ wan named to the Best BBQ Joints for Virginia.
Pierce's Pit BBQ is used to receiving accolades, the renowned restaurant is a staple on most magazine's Best Of lists. The owner of Pierce's Pit JC Pierce, has been in the business for over 45 years.
JC was there when the building foundation was poured and was instrumental in the BBQ staple winning awards left and right. It is the sauce that sets each region apart. In Williamsburg, Virginia Pierce's sauce is what's landing the restaurant on a Souther Living's list.
TOWNS
South's Best Small Town: Williamsburg, VA
South's Best Beach Town: Gulf Shores/Orange Beach, AL
South's Best Mountain Town: Gatlinburg, TN
South's Best College Town: Athens, GA
BBQ JOINTS
South's Best BBQ Joint Overall: 4 Rivers Smokehouse (Winter Park, FL)
South's Best BBQ Joints by State:
Alabama: Dreamland Bar-B-Que (Tuscaloosa, AL)
Arkansas: McClard's Bar-B-Q (Hot Springs, AR)
Florida: 4 Rivers Smokehouse (Winter Park, FL)
Georgia: Wiley's Championship BBQ (Savannah, GA)
Kentucky: Starnes Barbecue (Paducah, KY)
Louisiana: The Joint (New Orleans, LA)
Mississippi: The Shed Barbeque & Blues Joint (Ocean Springs, MS)
Missouri: Pappy's Smokehouse (St. Louis, MO)
North Carolina: Buxton Hall Barbecue (Asheville, NC)
Oklahoma: Oklahoma Joe's Bar-B-Cue (Stillwater, OK)
South Carolina: Rodney Scott's Whole Hog BBQ (Charleston, SC)
Tennessee: Peg Leg Porker (Nashville, TN)
Texas: The Salt Lick BBQ (Driftwood, TX)
Virginia: Pierce's Pitt Bar-B-Que (Williamsburg, VA)
Washington D.C.: Hill Country Barbecue Market (Downtown, D.C.)