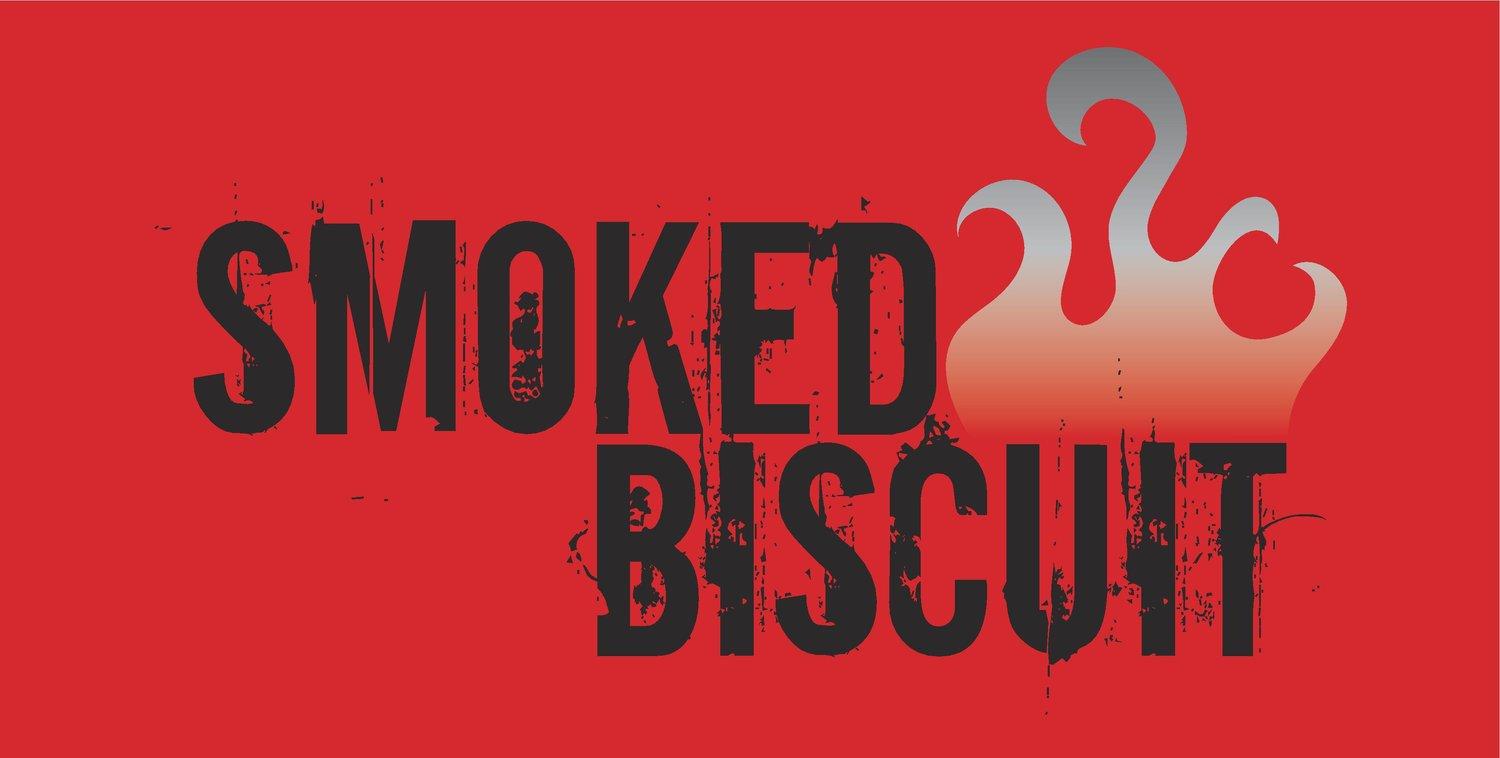 Smoked Biscuit is a new company born from a love of good food, travel, and live music. Our goal is to create dishes that showcase the best ingredients available from the area and season in which we are operating. We hope to use our many years of culinary experience to bring tasty and creative foods wherever our travels take us.
Website / (540) 239-2538 / Facebook / smokedbiscuit17@gmail.com
---
Smoked Biscuit Food Truck Calendar
There are no upcoming events to display at this time.
---
Menu & More
STREET FOODS – Smoked Biscuit offers a menu based on the seasonality and availability of ingredients. By working with smaller, individually owned farms, our company strives to provide dishes that are prepared with sustainability in mind. Menu items will change regularly as is dictated by these practices.
The Pig and Chicken: Choice of Smoked Sausage or Bacon, Fried Egg, Cheese, Buttermilk Biscuit or Stone Ground Grits
The Q and Slaw: Smoked Chicken or Pork, VA Apple Slaw, Buttermilk Biscuit or Stone Ground Grits
The Belly and Jam: Smoked Pork Belly, Seasonal Fruit and Mustard Jam, VA Swiss Cheese, Sweet Potato Biscuit or Stone Ground Grits
The BGT: Smoked Pork Belly, Seasonal Greens, Fresh Tomato/Jam (Seasonal), Herbed Aioli, Buttermilk Biscuit or Stone Ground Grits
The Smoky Veggie: Smoked Seasonal Veggies, Quinoa, Stone Ground Grits, Fried Egg
Chicken and Grits: Smoked Chicken, Bell Pepper Gravy, Stone Ground Cheesey Grits
Shrimp and Grits: NC Shrimp (Seasonal), Tomato Jam or Bell Pepper Gravy, Smoked Pork, Cheesey Grits
Toasty Nuts and Fruit: Toasted Nuts, Seasonal Fruit, Honey Drizzle, Labneh, Quinoa
French Toast Biscuit: Cinnamon/Vanilla Batter, Sweet Potato Biscuit, Smoked Pork Belly, Seasonal Fruit Jam, Swiss Cheese
Bene-Scuit: Smoked Pork, Fried Egg, Hollandaise, Buttermilk Biscuit
WilliamsburgVisitor Food Truck Finder
Track local meals on wheels all in one place.
No need to check multiple websites or search Facebook for the best restaurant food trucks in the Greater Williamsburg area of Virginia. The WilliamsburgVisitor.com Food Truck Finder features a one-stop calendar with dates, times and locations of all your favorite street-eats.
---