The Ultimate Girls Day Out in Williamsburg Virginia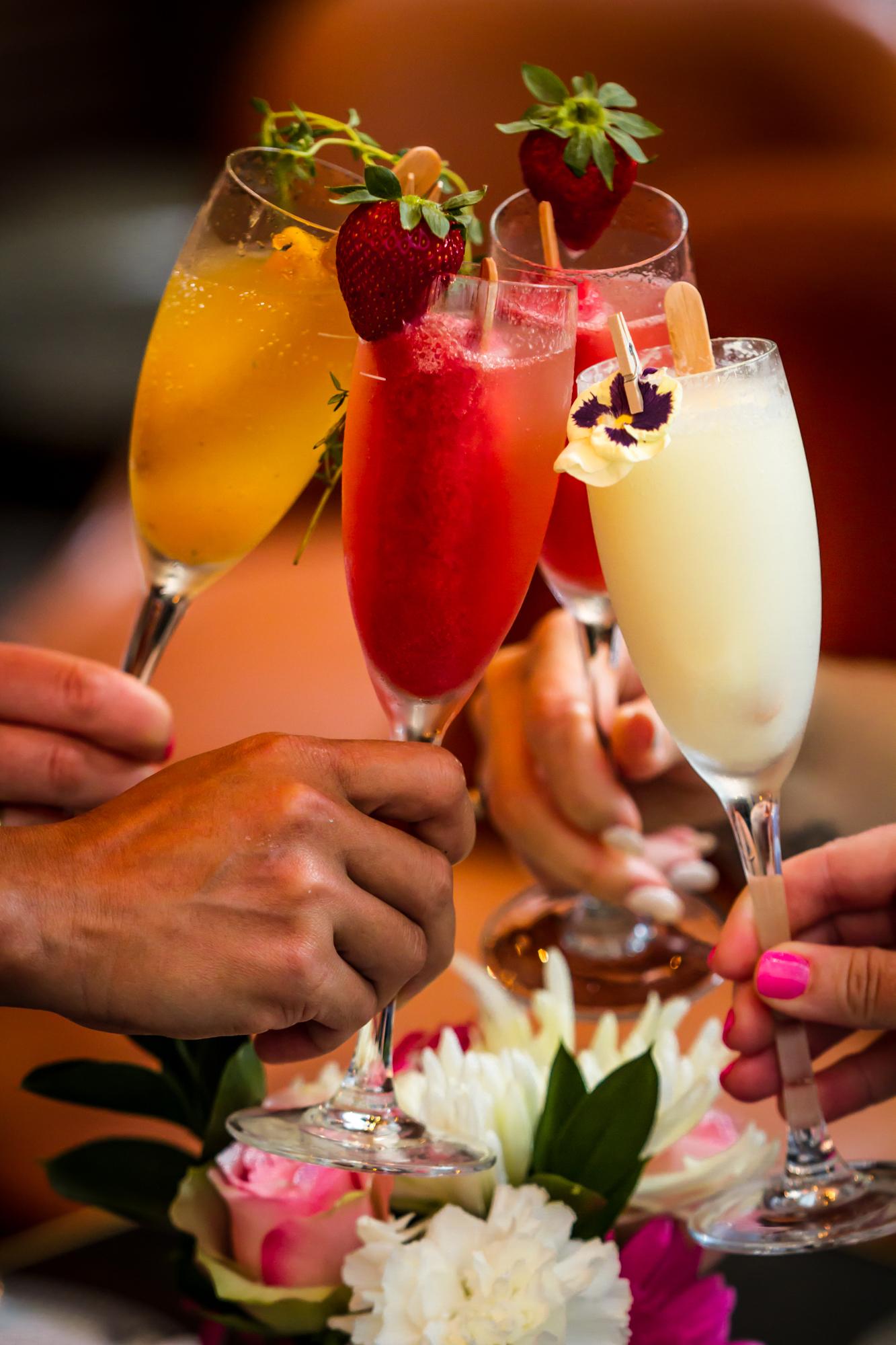 by Shani Cave
Whether you're looking for beautiful scenery, delicious drinks, or unique shops, there's no better city to visit than Williamsburg, Virginia. From dining, to shopping, and everything in between, Williamsburg offers a variety of activities that offer a perfect ladies get-together that is sure to keep everyone in the group entertained and happy.
Use this itinerary to plan the perfect girls' day trip to the historic and charming city!
11:00 AM
Start your day off with a hearty and delicious brunch at Opus 9 Steakhouse, a casually elegant restaurant in the New Town area. A chef's carving station featuring prime rib and Smithfield ham headline their offerings, with made-from-scratch horseradish and honey mustard sauces. Served 11AM-2:30PM each Sunday, the Opus 9 brunch menu offers an upscale twist on classic dishes such as Belgian Waffles with their famous honey-whipped butter, maple syrup, fresh berries, and homemade whipped cream. They also offer a made-to-order omelette station, hot and cold selections, and a delicious dessert menu including a beautiful chocolate fountain.
Opus 9 Sunday Brunch Buffet 11:00 am – 2:30 pm Adults $29.95 (Includes Coffee or Iced Tea) Children 6-12 $15.95 (Includes Milk or Soda) Children 5 and under: Free  
Other options for brunch in Williamsburg: 
1:00 PM
After brunch, begin your shopping adventure at the Three Sisters Lifestyle Boutique, a lifestyle clothing store that wants women of all ages to feel good about themselves. The shop seeks to provide a fun shopping experience that encourages creativity and independent style. Located in the heart of Williamsburg, at 525 Prince George Street #103, Williamsburg, VA 23185, Three Sisters offers on-trend dresses, blouses, sweaters, jeans, pants, intimates, swimwear, shoes, accessories and more, and features some of today's hottest brands.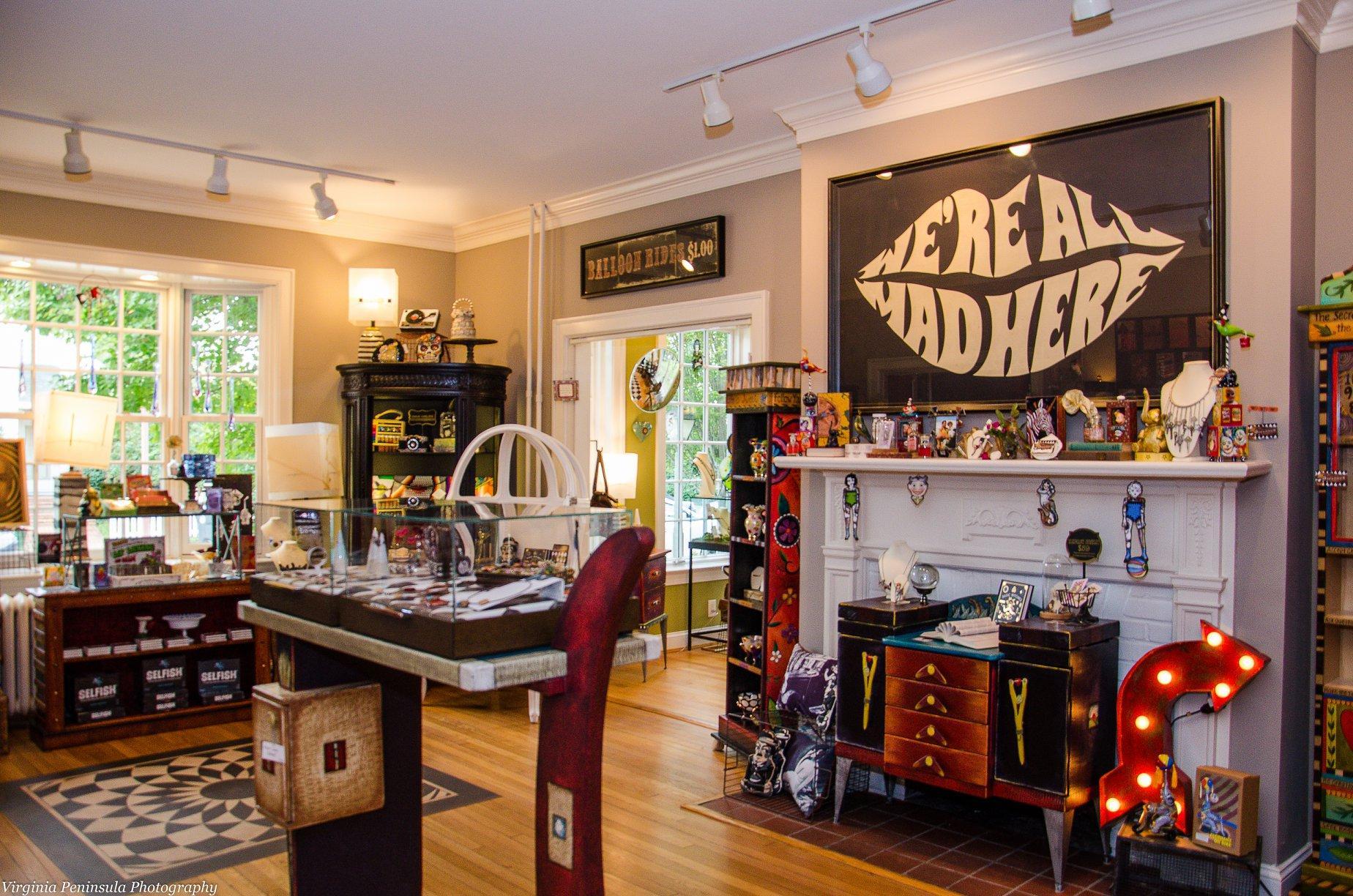 Now that you have gorgeous new threads, head around the corner to The Sideshow, "The Greatest Gallery on Earth".  New to the Williamsburg area, this whimsical shopping gallery offers an eclectic mix of furniture, fine, handcrafted art, jewelry, glass and pottery, and other one-of-a-kind finds that have all been carefully hand selected by the owner.  The store is located at 221 North Boundary Street in Williamsburg and features velvet curtains and harlequin walls that capture a vintage circus vibe and makes shopping a true adventure.
Looking for something funky? Your next stop should be Revibe & Co., a thrift and consignment store located at 515 York Street across from the Quarterpath Inn. This boho-inspired store specializes in a variety of repurposed and reimagined home décor and furniture, clothing, antique jewelry, local art, and more. The friendly staff is more than happy to help customers "re-vibe" any old furniture or antique pieces or customize a piece to match your style. 
3:00 PM
After scoring some amazing fashion, home and art finds, take a stroll through the Williamsburg Botanical Gardens, a public park featuring sprawling gardens and meadows, a Butterfly Garden and Wildflower Meadow. Free tours are given on request and generally last an hour to 90 minutes. Make sure to visit in early August during the Butterflies in the Garden festival which features a tent holding over 200 native butterflies that both children and adults can see up close. Be sure to also check out the new Therapy Garden with its thriving herbs, vegetables and flowers. 
Weather not cooperating for an outdoor adventure? Spend your afternoon at the DIY Workshop, a family run business that is dedicated to combining art and woodworking education and entertainment. You'll be able to create your own designs under the supervision of a professional so that your masterpiece can come to life. The DIY Workshop, located at 1208 Jamestown Road, has transformed many timid novices into confident artists! No experience is required and individuals, families, groups, and businesses are invited to attend.
4:00 PM
After your busy day, ease your muscles and enjoy a relaxing, traditional salt therapy treatment at Williamsburg Salt Spa. The spa has imported over 15 tons of therapeutic salt from Poland and the Himalayas to create a unique microclimate rich in minerals such as sodium, potassium, magnesium, etc. Book a Salt Cave Therapy session where you listen to soothing sounds and breathe in the air saturated with these beneficial minerals, or enjoy one of three different types of massages in the Massage Rooms. Williamsburg Salt Spa also offers a stress-relieving Float Tank session as well as an Infrared Sauna for guests to relax in. The Williamsburg Salt Spa is located at 1111 Old Colony Lane, just off of Jamestown Road.
5:00 PM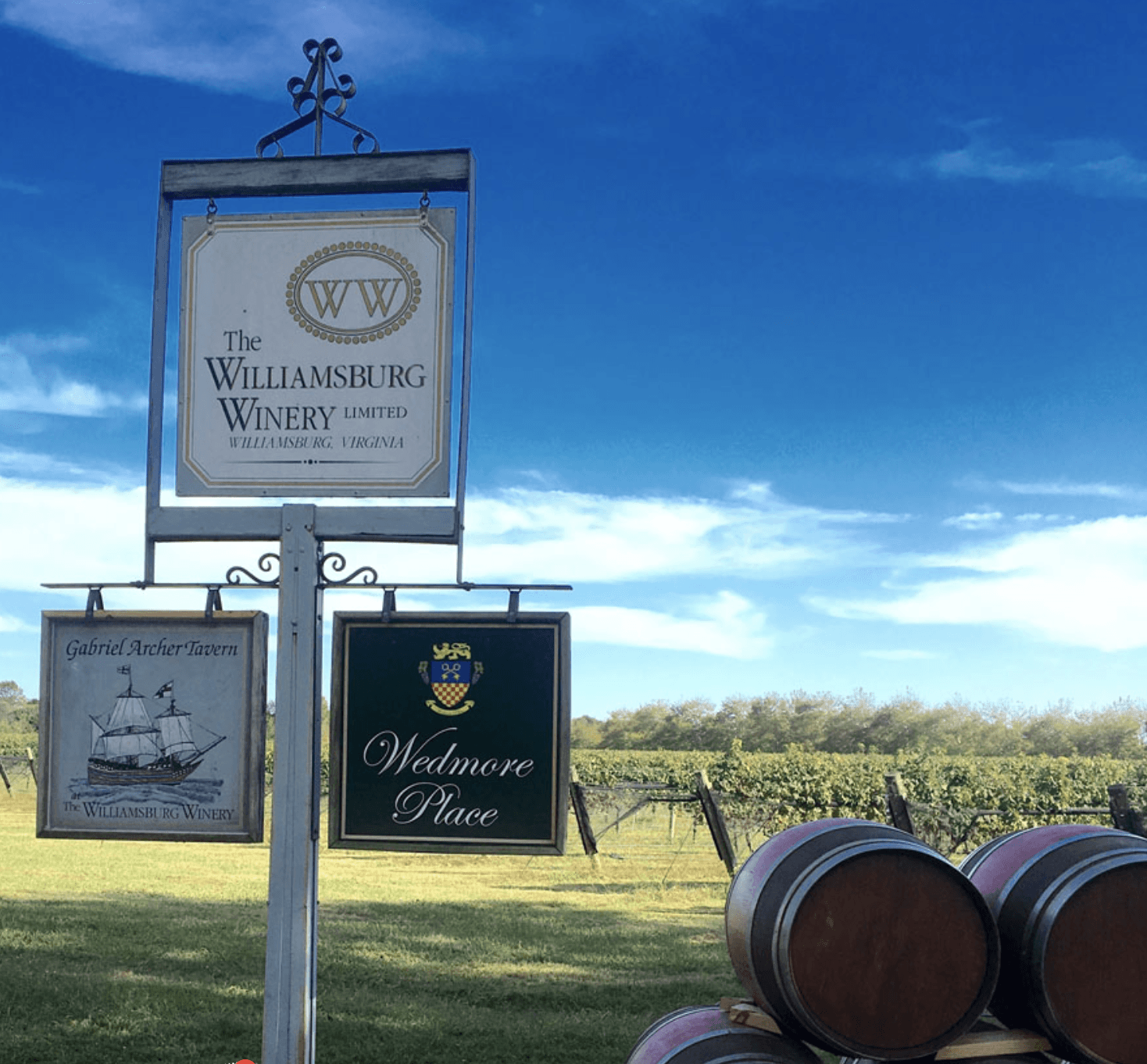 Once you're all freshened up, head over to Cafe Provencal at the Williamsburg Winery, which includes over 40 acres of vineyards, a bountiful on-site garden, a hotel and two restaurants. Guided tours of the winery are offered at select times, as well as tasting opportunities that include a variety of its finest vintages. Located at 5800 Wessex Hundred, you'll love the local wines, beautiful grounds, and gracious hospitality. Cafe Provencal is opened Tuesday–Sunday, 5:30pm–9:00pm. 
If you're seeking a unique spot for tapas, stop by La Tienda Tapas Bar and Market located at 1325 Jamestown Rd. You'll discover handcrafted cheeses and cured meats, paella supplies and artisan foods directly from Spain – all in a beautifully elegant yet casual atmosphere. The tapas bar offers freshly made dishes, amazing Spanish wines, and La Tienda's famous house sangria. Dinner reservations are recommended as the restaurant fills up fast on the weekends. 
If you prefer fun and quirky, try The Culture Cafe, a restaurant with an Alice In Wonderland vibe, located at 747 Scotland St in the Merchant Square area of Williamsburg. Besides delicious and unique dishes with small plate, vegan and vegetarian options, The Culture Cafe also offers an eclectic and communal atmosphere that serves lunch and dinner, six days a week. Dishes are designed so that groups of friends can share a variety of dishes and desserts with popular options including a cauliflower burger, moroccan meatballs, curry shrimp tacos, and  creamy potato soup.
8:00 PM
After dinner, spend the remainder of your evening enjoying a few drinks at The Hounds Tale, a casual, cozy bistro-style restaurant located in the Griffin Arms building on Prince George Street. They offer an eclectic mix of spirits, a variety of regional beers and wines,  and delicious hand-crafted cocktails. The laid-back and cozy restaurant has the feel of a quirky English pub and features an artsy mix of whimsical dog-themed decor that will make for the perfect setting to reflect on a fun-filled day with your girlfriends.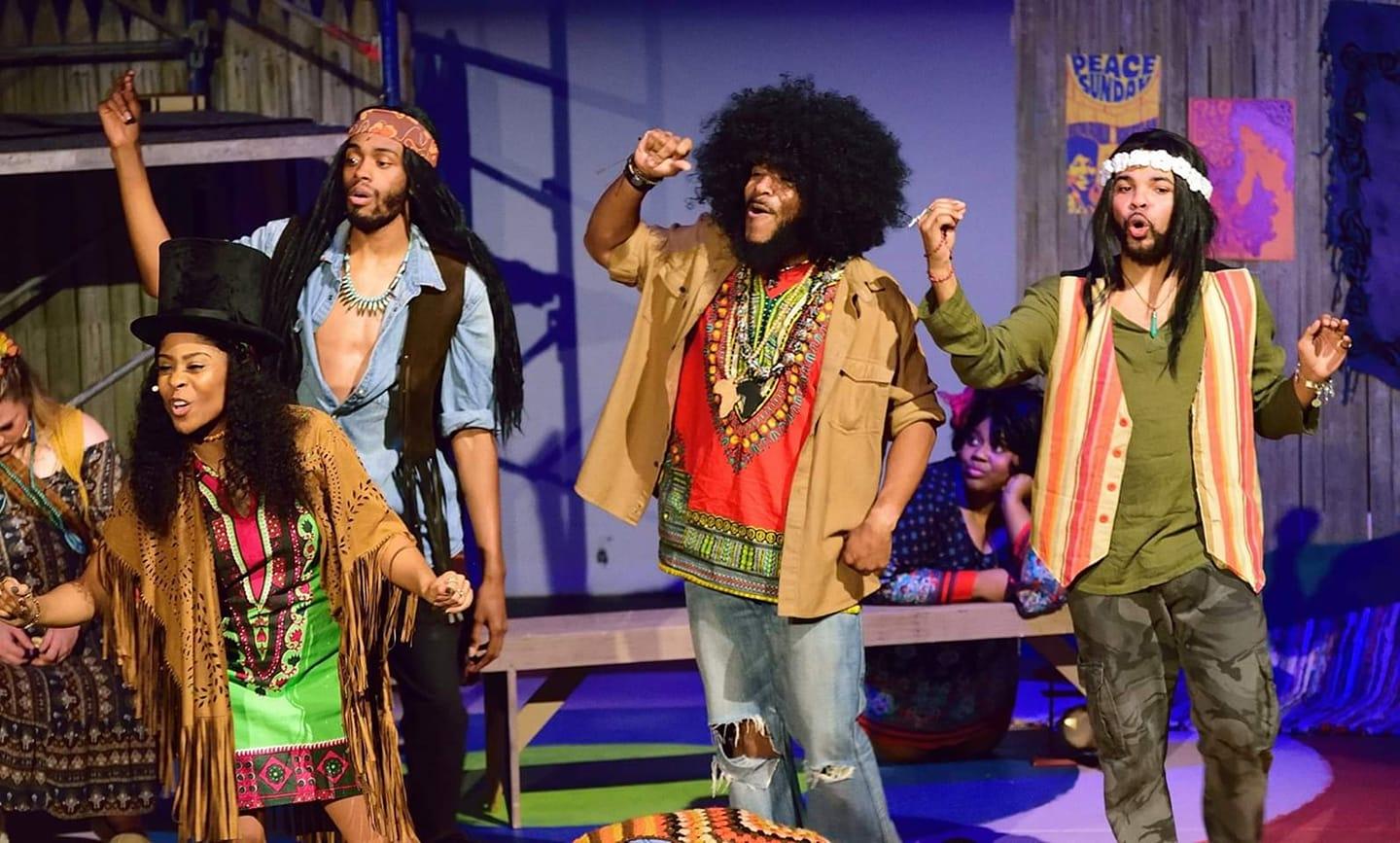 If a show is more of your thing, check out a performance by the Williamsburg Players, the local community theater. Since 1957, Williamsburg Players has produced community theater that includes musicals, comedic and dramatic plays, Children's Theatre, and special events. Located at 200 Hubbard Lane in Williamsburg, single performance and subscription deals are available, and afternoon and evening shows are often offered.
—
---
This post supports The Human Rights Campaign envisions a world where every member of the LGBTQ family has the freedom to live their truth without fear, and with equality under the law. They empower their 3 million members and supporters to mobilize against attacks on the most marginalized people in our community. Make your contribution today and join this grassroots force of 3 million members and supporters committed to lesbian, gay, bisexual, transgender and queer equality. Or, shop here to show your support by purchasing t-shirts, masks, hats, jewelry, cups, stickers and more.