November in Williamsburg is full of color, flavor, and fun as the fall season meets the holiday season in glorious style. Can't-miss things to do this month include brewery and restaurant events, family festivals including tree lighting ceremonies, live music, and more!
Find all of our top picks for November 2018 in Williamsburg, below.
Nov 16th ________________________
Liberty Ice Pavilion Kickoff Celebration
Friday, November 16, 6 PM – 8 PM [see calendar]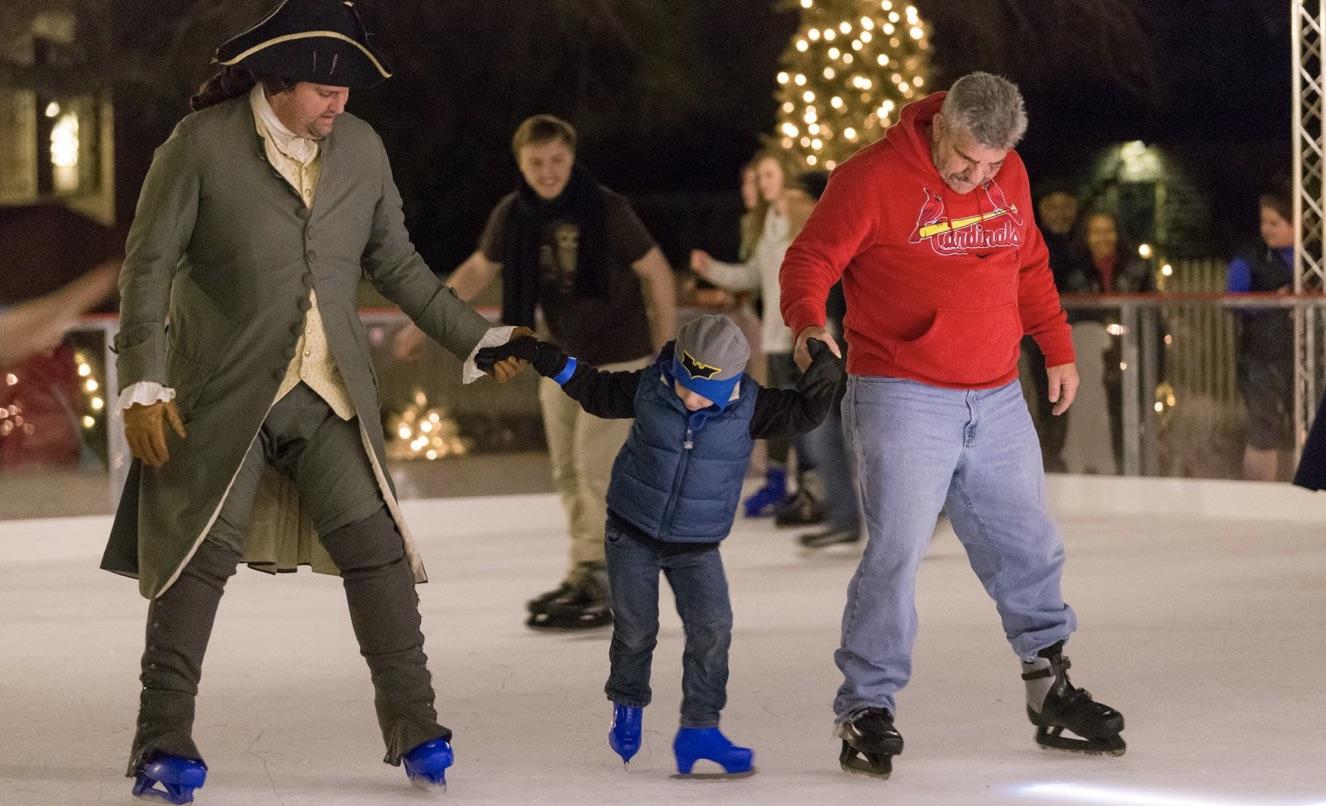 Whether you're looking for a fun family evening or a romantic outing with your significant other, the Liberty Ice Pavilion does not disappoint. Williamsburg's outdoor ice skating rink will kick off the season with a celebration Nov. 16, 6-8pm that will feature a dazzling figure skater show. Enjoy concessions, hot cocoa, and twinkling lights at this opening night event! The kickoff skate show will be held 6-6:30! Rink admission is $12 age 13 and up, $10 ages 3-12 and Free for Children under age 3. Skate rental is $4.50.
Where: Liberty Ice Skating Rink Duke of Gloucester St
Nov 17th ________________________
Brews & Blues 
Saturday, November 17, 2018, 12noon – 9pm [see calendar]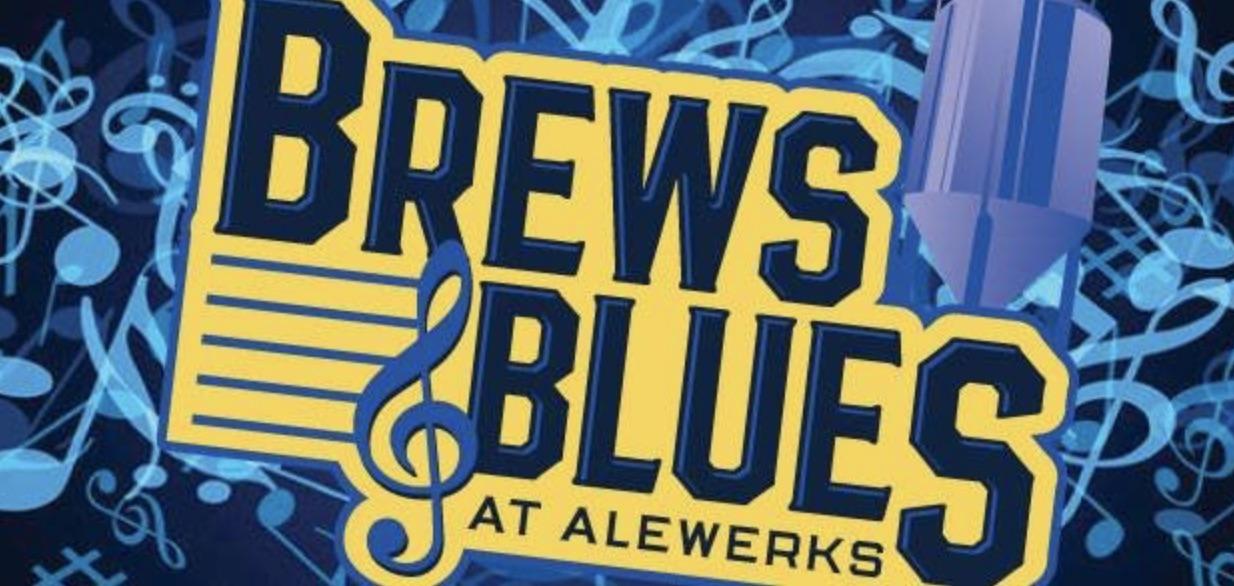 What's better than a party? An ALL DAY party with live music, guest beers, a huge tent…. plus handpicked AMAZING local musicians! You'll enjoy * COLE PRIOR STEVENS * LITTLE DOORS * IN LAYMAN TERMS (New CD Release) and THE BOBBY BLACKHAT BAND – and you'll get to try 2018 GRAND ILLUMINATION, Alewerks celebrated bourbon-barrel-aged barleywine. FoodaTude Food with Attitude will offer an exciting menu of delectable deliciousness all day long. Be sure to bring a new toy for Hampton Roads Toys for Tots as admission.
Where: Alewerks 189 B Ewell Road, Williamsburg
Nov 17th & 18th ________________________
Colonial Williamsburg Employee Crafts Show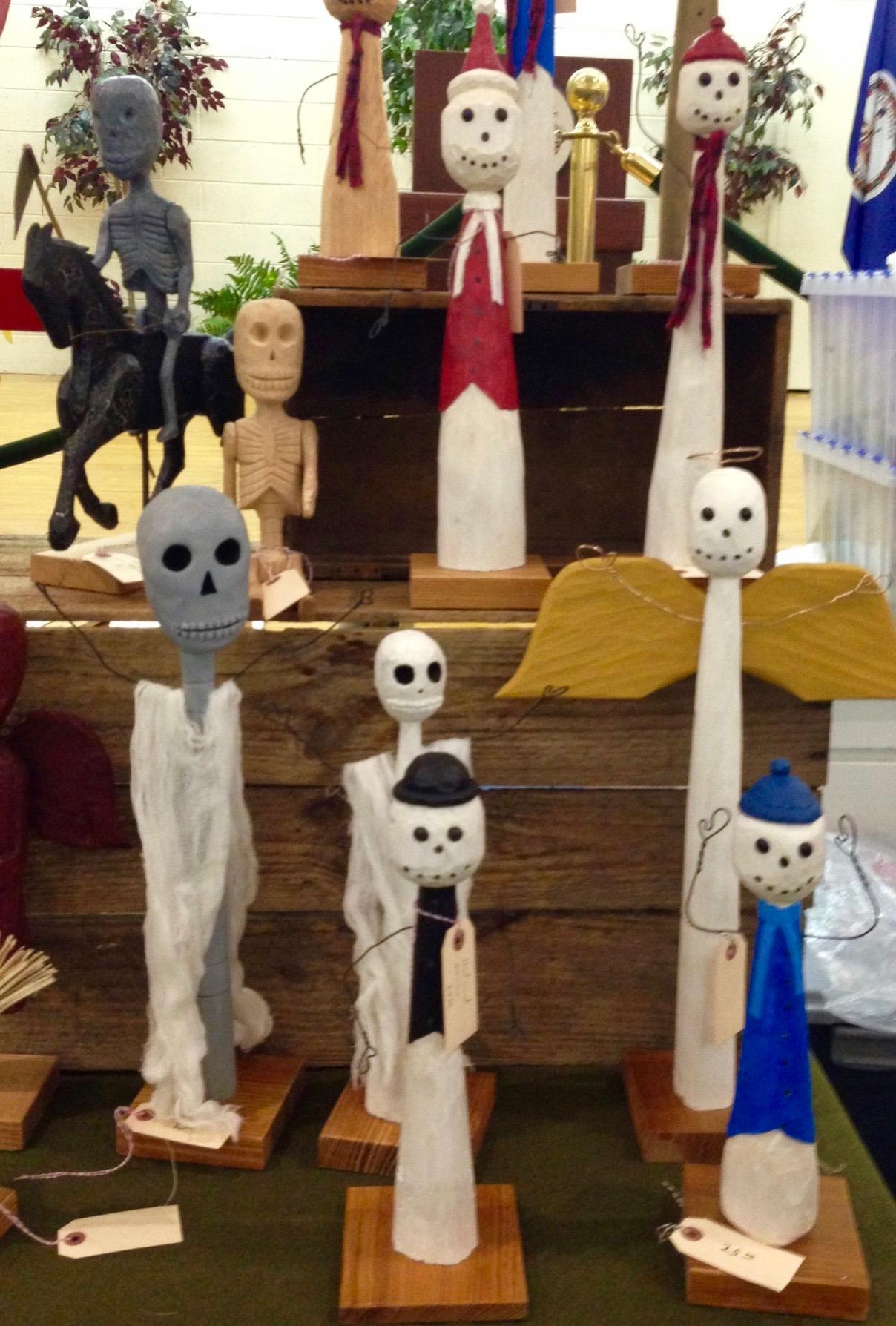 Saturday, November 17 and Sunday, November 18, 2018, 10am-5pm
Kickoff your holiday shopping with a true one-of-a-kind gift! Colonial Williamsburg employees and volunteers, past and present, are a crafty bunch who've learned over the years to create fabulous works of art that include handmade jewelry, wreaths, jams and candy, ornaments, blankets, bags, paintings and much more. During the annual CW arts & craft show, they offer up their one-of-a-kind handmade items for sale to the public. Entry is free and there is plenty of free parking available.
Where: Community Services Center, 312 Waller Mill Rd, Williamsburg 
Nov 21st ________________________
Wednesday Night Karaoke 
Wednesdays, 10pm-?am 
Who says all of Williamsburg goes to bed at 9pm? There are a few spots to find the nightlife if you like to boogie – like the Triangle on Prince George Street. The fun starts every Wednesday at 10pm with Karaoke Karla who is your DJ, host, and master of fun. Brings your friends, enjoy the tapas menu, have a drink or two, and sing to your heart's content – or just enjoy the show.
Where: The Triangle, 601 Prince George Street, Williamsburg 
Nov 24th ________________________

Big Turkey Burn 5K Turkey Trot at Billsburg Brewery
Saturday, November 24, 2018 at 10 AM – 12 PM
You've survived the turkey, the stuffing, the sauce, and the pie… but can you survive a post holiday 5k? Bring your friends, family, the kids, and even the dog and meet at Billsburg on Saturday, November 24 at 9am to find out!
Where: Billsburg Brewery 2054 Jamestown Rd
Nov 24th ________________________
Christmas Tree Lighting Ceremony 
Saturday, November 24, 2018 at 5:30 PM – 7:30 PM [see calendar]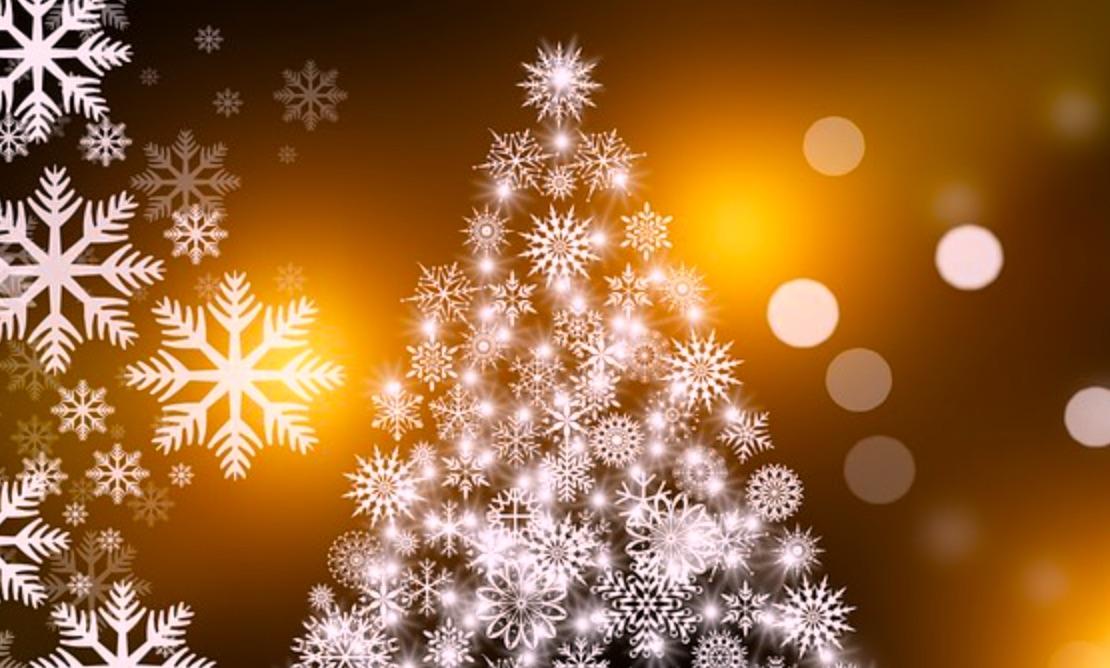 Small Business Saturday and the annual tree lighting ceremony in Merchants Square is a great place to kick off the holiday season. Support Williamsburg's local merchants and enjoy free hot chestnuts courtesy of Blue Talon, hot chocolate courtesy of Aromas, plus holiday caroling performances.
Where: Merchant Square 402 W. Duke of Gloucester Street
Nov 28th ________________________
Women of Jamestown
Wednesday, November 28, 2018 at 2 PM – 3 PM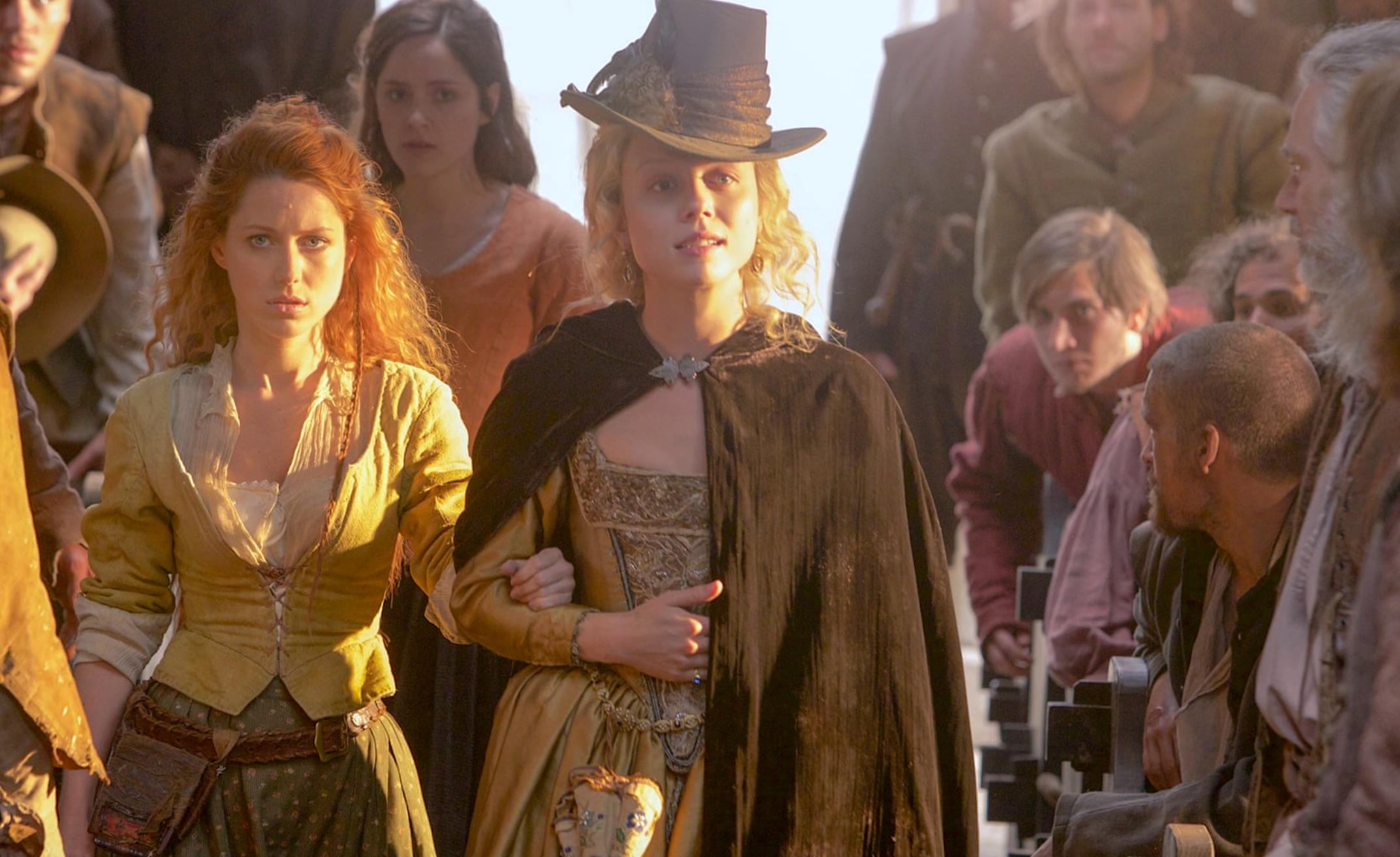 A number of amazing women contributed to Jamestown from 1607-1699 and Falicity Wheless, a Jamestown Rediscovery education guide, wants to share what she knows about them. She'll be offering a talk and tour focusing on Jamestown's English, Powhatan, and African women as fighters, builders, politicians, and diplomats that will inspire and inform visitors about the complexities of gender and Jamestown. The event is free with paid admission to Historic Jamestowne.
Where: Historic Jamestowne 1368 Colonial Parkway
Nov 30th ________________________
Paige Melton Live at Brass Cannon
Friday, November 30, 2018 at 6 PM – 9 PM [see calendar]
If you are a member of the "Woodstock Generation" – or if you're just a fan – then you won't want to miss Paige Melton at Brass Cannon. This talented performer will entertain you with a that repertoire consists of Joan Baez, Judy Collins, Joni Mitchell, Neil Young, Janis Joplin and James Taylor. She might even throw in some music from current popular artists too. And while you're enjoying the music, you'll also dig the expanded Tap Room where at least one new craft beer is featured each week. Learn more about Paige here.
Where: Brass Cannon Brewing, 5476 Mooretown Road, Williamsburg
—