The Virginia Beer Company's founders Chris Smith and Robby Willey knew they were hiring one of the country's best Brewmasters when they hired Jonathan Newman.
The former Jackalope and Sweetwater Brewmaster was a natural and welcomed edition to the VBC team.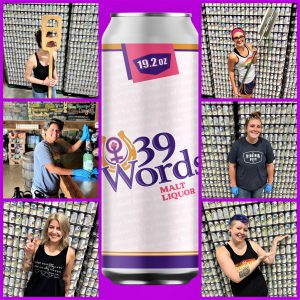 Recently, Newman has introduced a new malt liquor to the local Williamsburg, Virginia craft beer lineup. Malt liquor is best known for its alcohol content and not for its taste and last summer Newman set out to tackle this issue. Most lagers have about a 5% alcohol level, malt liquor tends to have upwards of 7% and some reaching 8% or higher.
Last August VBC released 39 Words, a full bodied, crisp lager that has all the unique tastes you would expect from a Virginia Beer creation.
Wednesday 3:00pm – 9:00pm
Saturday 12:00pm – 9:30pm