Busch Gardens Williamsburg Is Now Cashless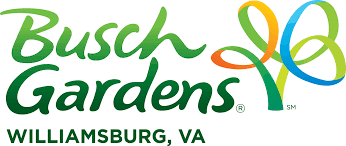 Welcome to a new era of convenience and innovation at Busch Gardens Williamsburg, where the park has embraced the future by going cashless. In a bold move towards efficiency and enhanced guest experiences, Busch Gardens Williamsburg has made the transition to a cashless payment system, revolutionizing the way visitors interact with the park. With this exciting change, guests can now enjoy a seamless and secure transaction process, unlocking a world of convenience and enabling them to fully immerse themselves in the magic and thrills that await at this renowned amusement park. Join us as we explore the benefits and possibilities of Busch Gardens Williamsburg's cashless future, where every moment is devoted to creating unforgettable memories.
The change was effective May 11, 2023.
Handling and moving cash via armored vehicles is expensive, plus taking cashless payments is faster and requires fewer employees. Lines will move quicker because visitors won't have to count cash or wait to receive change, and staff won't have to count cash at the end of the day. It also eliminates the stress of ensuring there's change in the register. Instead of spending the money just to accept cash as a payment, Busch Gardens can now use that extra money to improve infrastructure and provide visitors with a better overall experience.
Just swipe or tap your credit card, debit card, or smart device with Apple Pay or Google Pay everywhere you typically use cash. It's faster, more secure, and convenient, so you can spend less time in line and more time having fun!
If you don't have a payment card, they've got you covered. Just stop by one their easy-to-use Cash-to-Card kiosks located throughout the park to transfer your cash (free of charge) onto a Visa prepaid debit card that can be used anywhere Visa is accepted.
FAQ: