Williamsburg, Virginia, a town steeped in history and culture, is undergoing a captivating transformation. A creative movement has taken hold, as vibrant murals are being installed throughout Midtown, bringing a renewed sense of energy and artistic expression.
The Midtown area of Williamsburg is quickly being known for its murals with the 2nd commissioned mural finalized recently. The mural lives next to next to the Papilio Glaucus mural competed in 2022 by Silas Baker and was commissioned by the Williamsbur Public Art Council to North Carolina-based artist Britt Flood. She was chosen over 13 different artists and the work should be completed by Memorial Day.
The mural was installed on the exterior of the Food Lion located at 1242 Richmond Road.
Established in 2021, the Williamsburg Public Art Council is composed of nine members, including representatives from City boards and commissions and two community positions. As stated in the WPAC ordinance, exterior murals are only allowed for installation in the B-3 zoning district, also known as Midtown. Through its public art program, the WPAC wishes to celebrate the City's past, present, and future with public art; enhance the City's identity and economic vitality by encouraging people to spend more time in the City engaged with public art; and highlight and enhance the beauty and unique character of the City. WPAC's meetings are open to the public and occur the fourth Monday of every month.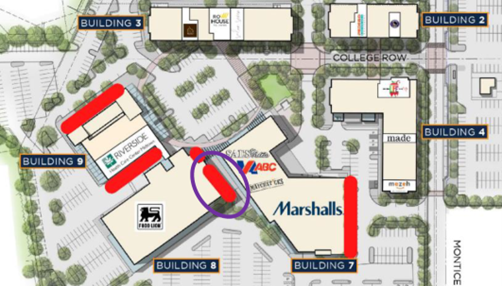 Unleashing Creativity on the Walls:
Talented regional artists, renowned for their mastery of various mediums, are given the opportunity to showcase their skills and imagination on the city's walls. Through their captivating brushstrokes, they bring to life vivid scenes that reflect the town's history, nature, and vibrant spirit.
A Storytelling Canvas:
The murals in Williamsburg are not mere decorations; they are powerful storytellers. Each stroke of paint contributes to a narrative that encapsulates the essence of the town. From depictions of historic figures that played crucial roles in shaping the nation's history, to natural landscapes that showcase the area's breathtaking beauty, every mural becomes a chapter in Williamsburg's ongoing story.
Fostering Community Engagement:
The installation of murals in Williamsburg has fostered a sense of community engagement and collaboration. But, beyond the aesthetic appeal, the murals have become an attraction in their own right. Area tourism experts expect Williamsburg visitors to flock to Midtown to immerse themselves in the vibrant streetscapes. "Cafés, shops, tourist attractions, and galleries will thrive as visitors explore the murals," said Rachel Trichler, a Williamsburg tourism board member. "This could be a  transforming project and a catalyst for the town's economic growth."
Inspiring Future Generations
This ongoing art project stands as a testament to the creativity and vision of Williamsburg's residents, forever etching their passion for artistic expression into the city's vibrant tapestry.
Thanks for reading. All WilliamsburgVisitor.com content, articles, news updates, event calendars, Food Truck Tracker and Live Music Finder are always free!