How's this for an example of the Williamsburg spirit!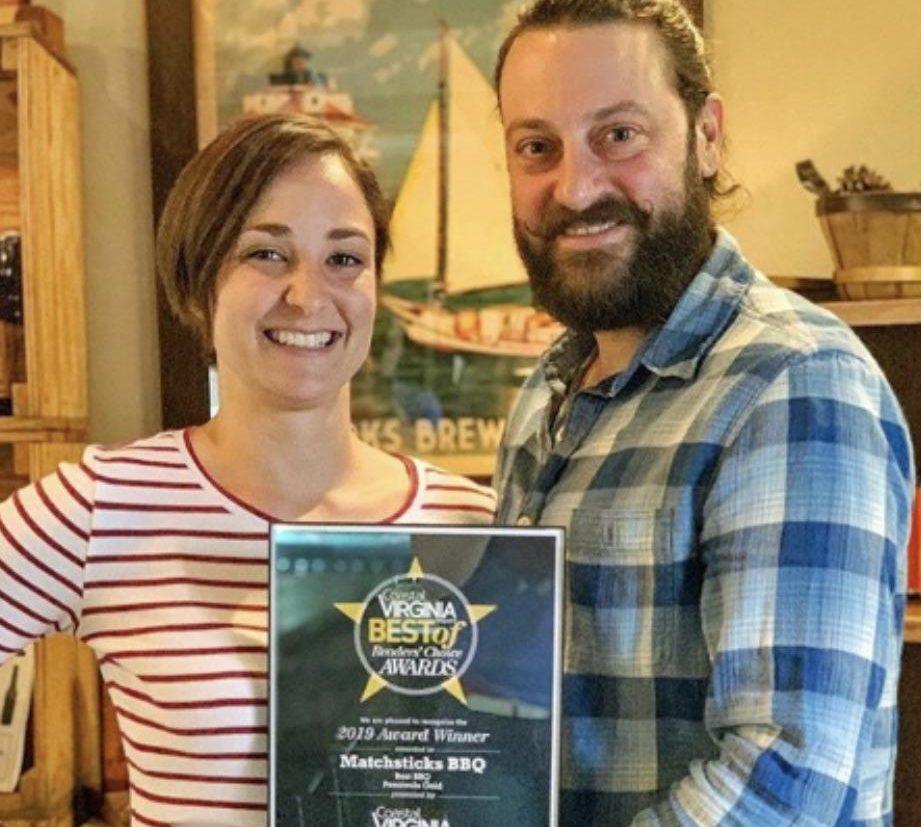 To support families during the Corona Virus pandemic, the owners of the Williamsburg-based Matchsticks BBQ food truck, Matt and Nicole Sileno, will be providing a free lunch to school aged children every Thursday at the future home of their new restaurant in Midtown Row.
Lunches will be served from the truck 11:30am to 2:30pm every Thursday throughout the duration of the Williamsburg James City County school shutdown. Children can choose between a PB&J Sandwich, Hotdog or a Pulled Pork Sandwich (kid sized) plus Chips, Fruit/Veggie or a Cookie. The meals also include a drink. 
Matchsticks will also be serving their regular menu to paid guests and encouraging them to make a donation to their Lunchbox Program. The Lunch Box Program allows customers to donate $2 when purchasing a meal from Matchsticks. Matt and Nicole donate the proceeds to Williamsburg-James City County public schools to help reduce school lunch debt and support children and families in the community.
The Matchsticks BBQ food truck opened in 2018 and has become a local-favorite. Their new brick and mortar restaurant will be located at 1246 A- Richmond Road (next to the ABC store) in the new Midtown Row development and will offer fast and casual family-friendly barbecue, local beers and much more.
Track the Matchstick BBQ Food Truck, see menus and more in the WilliamsburgVisitor.com Food Truck Finder
---
---