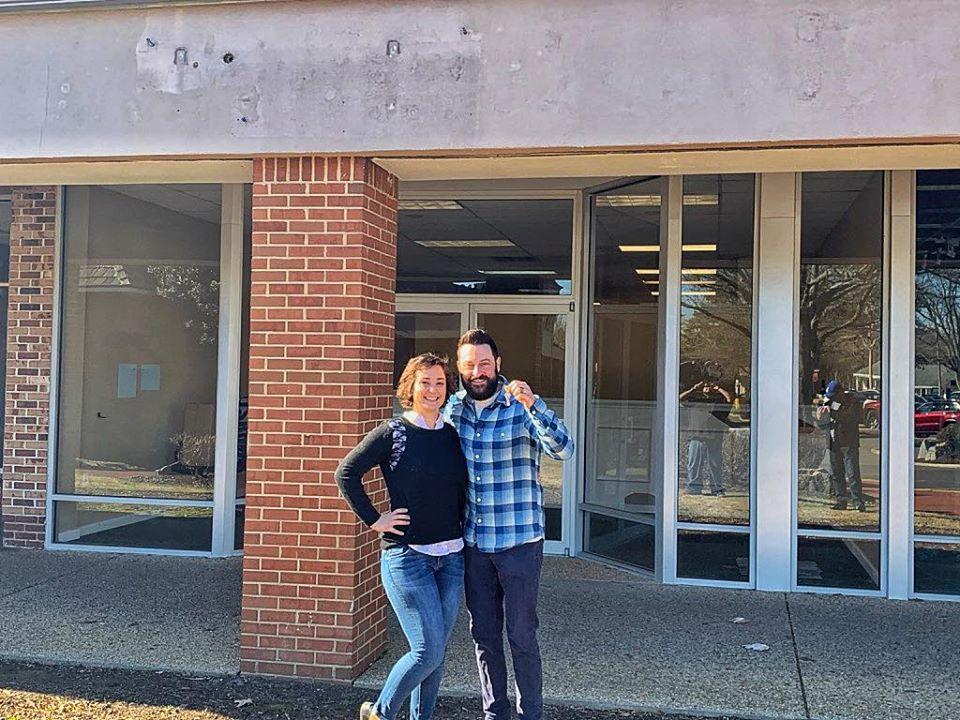 Matt and Nicole Sileno took the circuitous route to becoming restaurateurs in Williamsburg. "We have always loved coming to Williamsburg long before we had ever met.  We both came as kids with our families and when we lived together in Northern Virginia before we were married, we would come every year for Nicole's birthday for a long weekend." said Matt. 
It was on their honeymoon that they decided to leave Northern Virginia for a better quality of life in the Greater Williamsburg area. Matt added, "We bought a house and a food truck – and so it began."
Their Matchsticks BBQ food truck soon became a local favorite so the natural progression was to open a brick and mortar restaurant. With the assistance of Broad Street Reality, they settled on Midtown Row. 
"Midtown Row and Broad Street Realty made us feel like family and we could tell that they wanted us to be a part of what they are bringing to the area.  We are extremely happy to be a part of Midtown Row and cannot wait to get started!" said Matt. 
The Future of the Matchsticks BBQ Food Truck
Don't worry Matchsticks BBQ fans. Matt and Nicole intend on maintain their food truck presence in the area.
They will be keeping the food truck for events, festivals, catering, as well as parking at the local breweries. The food truck will not be as active, but it will still be out and about. The location for their restaurant will be 1246 A- Richmond Road (Next to the ABC store). Plan on visiting soon!
---