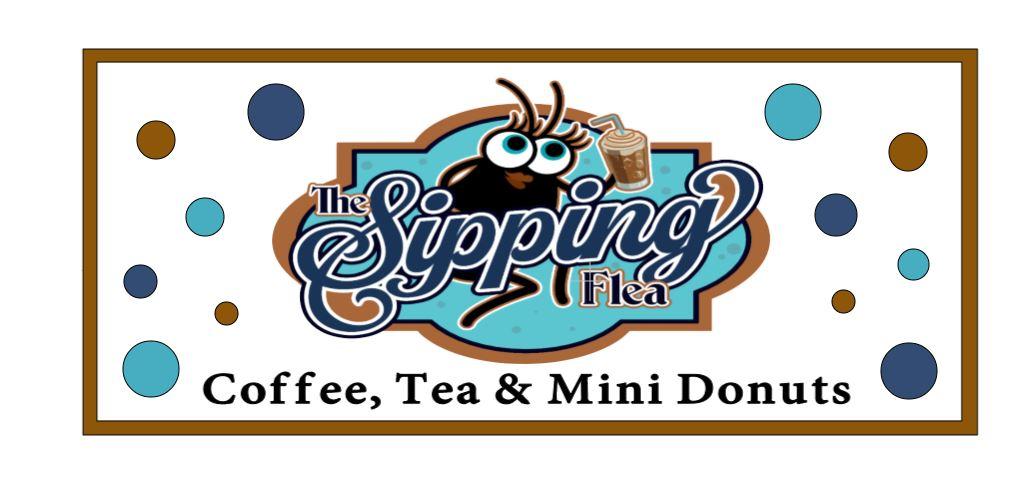 In this Coronavirus era seeing new businesses opening signals that a return to normal times is around the corner. Local business owners Jeff and Nancy Lee opened their 3rd local Williamsburg, Virginia business,

The Sipping Flea

.
Just past the Williamsburg Pottery on Richmond Road the couple recently held a ribbon cutting and hosted a grand opening ceremony for the new space in Colonial Towne Plaza.

Breaking from their wildly successful upscale consignment shops, The Flipping Flea and The Flipping Flea #2, The Sipping Flea offers a variety of beverages including coffee, tea and smoothies. They also have freshly made mini donuts, free WIFI inside along with dog-friendly outdoor seating. Donuts include powdered sugar, cinnamon and sugar and a variety of iced and topped donuts. Toppings include lemon, blueberry, apple or Nutella. Icings include chocolate, maple, caramel or strawberry and toppings like sprinkles, chocolate chips, coconut or bacon.
The Sipping Flea offers online ordering on their
website.
For additional information about The Sipping Flea, visit their

website

or Facebook page.