There's a new coaster coming to history town, and it has five Roman gods behind it. Pantheon, named after the temple dedicated to the gods, will reach top speeds of 73 mph as it races around a golden track in the Italy section of the park.
In addition to the record breaking speed, Pantheon will feature two inversions, four launches, (one of which is a backwards launch) five air-time hills, a 95-degree drop, and a max height of 180 feet.
The record breaking coaster was manufactured by Intamin Worldwide (whose credits include Intimidator at Kings Dominion, Incredicoaster at Disney's California Adventure, Harry Potter and the Escape from Gringotts at Universal Studios Florida, and Millennium Force at Cedar Point), Pantheon will feature two trains with 20 riders each to keep the lines moving. Jupiter, Mercury, Neptune, Minerva, and Pluto's gifts of strength, speed, and power are reflected in different aspects of the coaster as riders swoop and soar around it.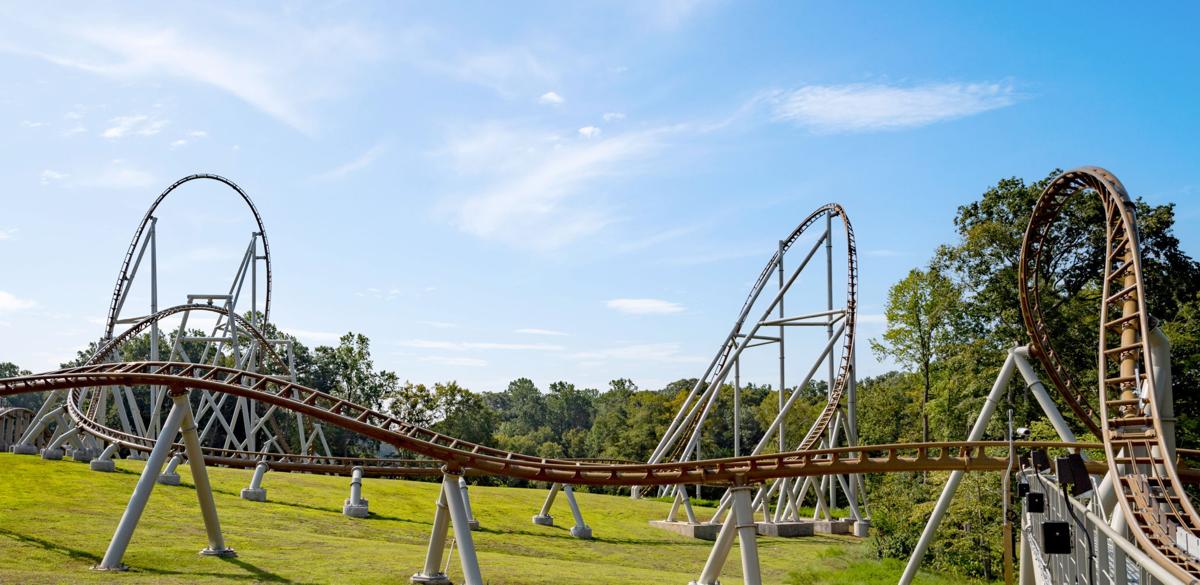 Busch Gardens first announced the addition of the multi-launch coaster in 2019 with an expected 2020 opening but the Covid 19 pandemic delayed the opening.
Busch Gardens Williamsburg, Virginia in addition to a full summer schedule now has a year-round lineup of events and festivals, including Howl-O-Scream, which began Friday; the Count's Spooktacular, beginning Sept. 25; and Christmas Town, beginning Nov. 12.
POV VIDEO BELOW