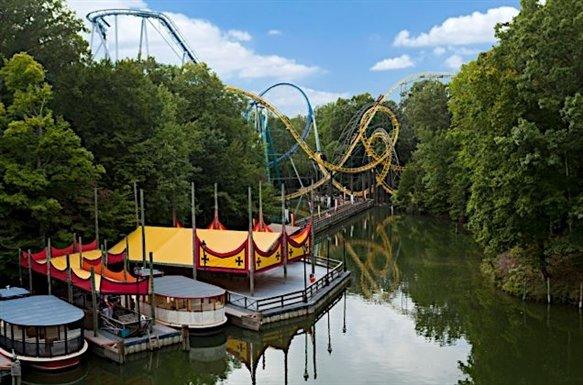 Cedar Fair operates 13 properties, including Kings Dominion in central Virginia. SeaWorld Entertainment has 12 theme parks, including Busch Gardens Williamsburg.
SeaWorld Entertainment offers to buy Cedar Fair parks; Busch Gardens and Kings Dominion could have same ownership
Growing up in this area the question of which park Busch Gardens, or Kings Dominion was always an interesting conversation to have with friends. The 2 parks may finally be under the same ownership. What will this mean for the "World's Most Beautiful Park"? 
Cedar Fair, the owner of Kings Dominion in central Virginia has received a bid by SeaWorld Entertainment, Inc. worth a reported $3.4 billion to takeover all theme parks. 
SeaWorld Entertainment owns and operates several theme parks of its own, including Busch Gardens Williamsburg, Busch Gardens Tampa and of course the Sea World Parks. 
The $3.4 billion offer, reported by Bloomberg, is in initial discussions and Cedar Fair confirmed that a non-binding proposal had been made by SeaWorld Entertainment.
class coasters that are sure to delight even the most daring thrill-seekers
Related: Busch Gardens
Busch Gardens Williamsburg's new high speed coaster Pantheon will officially open on March 25th! Wait, it gets better. If you are a Busch Gardens Member, you will have access to Members only previews beginning March 4th!