As the government shutdown drags on, some organizations, including local Williamsburg Virginia businesses, are offering to help federal workers through free meals, furlough discounts, shutdown specials, and payment deferments. Approximately 800,000 federal employees have been furloughed or working without pay since Dec. 21.
If your business is offering a discount, special, or assistance program for government employees affected by shutdown, let us know!
Greater Williamsburg Area Deals
Carrot Tree Kitchens is offering affected federal employees HALF OFF dining room purchases. Payment will not be due until the government shutdown ends.
Jimmys Oven Grill is offering a free meal to those affected by the shutdown.
Jose Tequilas is offering federal government employees a 10% discount.
---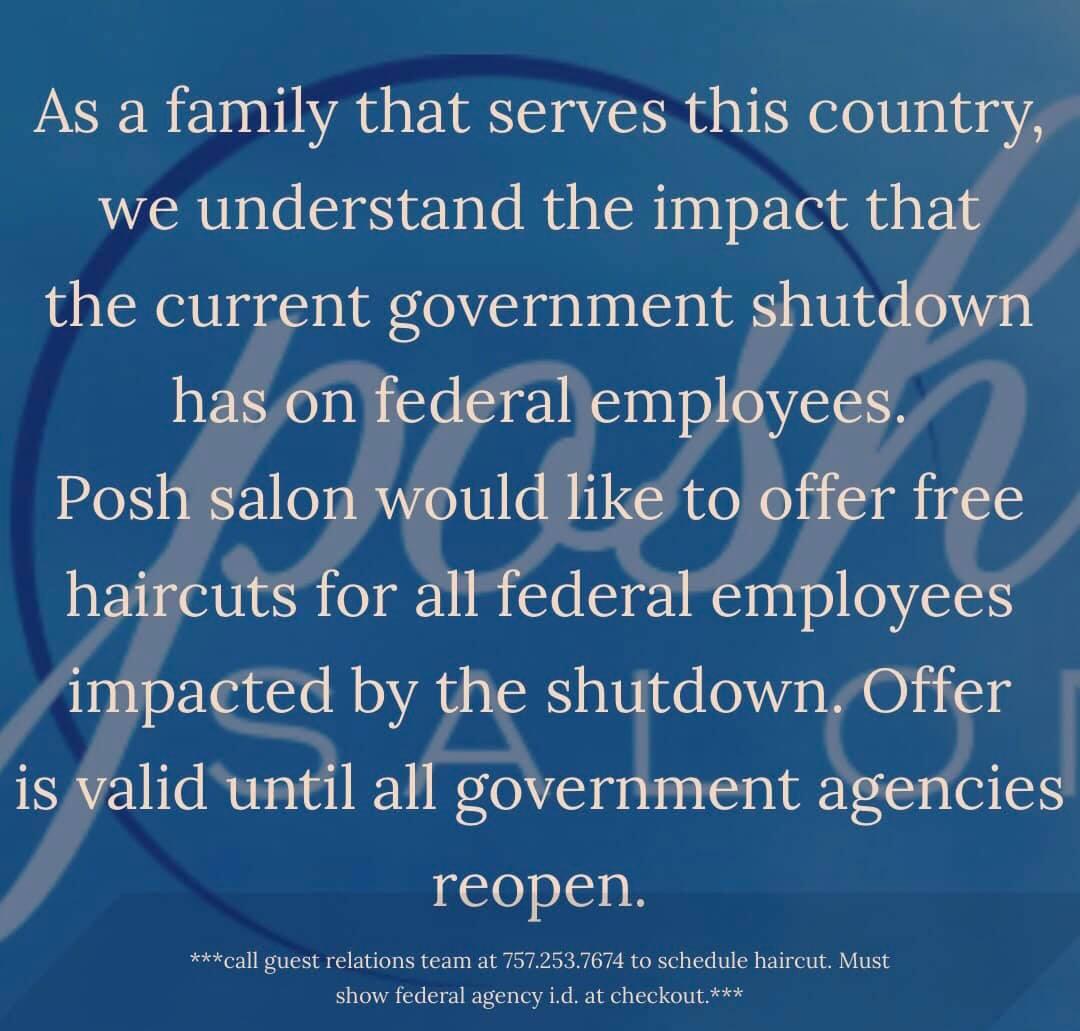 ---
Performance Chiropractic of Williamsburg is offering recently laid off or furloughed employees, through no fault of their own, payment deferments with no interest and easy payment programs.

YMCA (all 22 Hampton Roads locations) are waiving January fees for furloughed employees.
Anvil Campground During shutdown, those affected receive TRIPLE Government Employee discount on site or rental reservations. Normally 5% discount, but now 15% discount! No deposit will be required.

Peninsula Area Deals
Furloughed Family Night Jan. 24th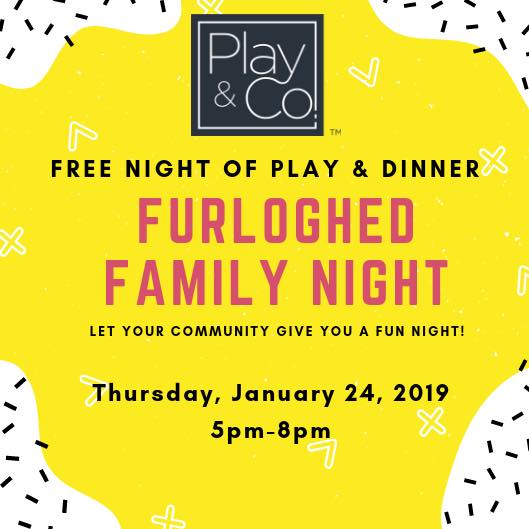 Play & Co. located at 11 Hidenwood Shopping Center in Newport News is an indoor imaginative play center for children. They will be opening their doors on Thursday, January 24th from 5-8pm free of charge for families impacted by the government shutdown. As a bonus – many local businesses have donated food so dinner will be provided (first come-first served)!
Virginia Peninsula Foodbank will continue to hand out free food to federal workers on Fridays until the shutdown ends. They're also encouraging people to donate if possible. Just $1 can provide four meals for the community.
Bubba's Shrimp Shack is offering all active duty USCG members the option to run a tab at either Grafton or Hayes Bubba's location. Show your ID and you will not have to pay until you get paid. Thank you all for your service!
Christopher Newport University is waiving its application fee for the children of federal employees and federal contractors who are facing missed paychecks due to the government shutdown.
Hot Yoga & Massage Studio is offering free hot yoga to all furloughed employees until the government shutdown ends. The studio is located at 33 Hidenwood Shopping Center in Newport News.
Newport News School System Furloughed federal employees can work as substitute teachers in Newport News. Anyone with a degree can earn $80 per day!
The Iron Jungle in Newport News is offering all furloughed government employees free membership throughout their entire leave of absence from work. Open gym or Jungle Gym. For more information, email us at junglegymnewportnews@gmail.com
Kahiau's Bakery & Cafe located in Virginia Beach, is offering a free breakfast anytime during the day until the shutdown is over.
Mona Lisa Restaurant & Bar is offering a free slice of pizza to Coast Guard members until the shutdown is over. They are located off Military Highway in Norfolk!
Push Comedy -located in Norfolk Virginia – is offering a night of comedy with free admission for those impacted by the shutdown.
Plaza Del Sol – located in Norfolk Virginia – is offering free tacos to any of the federal workers affected by the shutdown.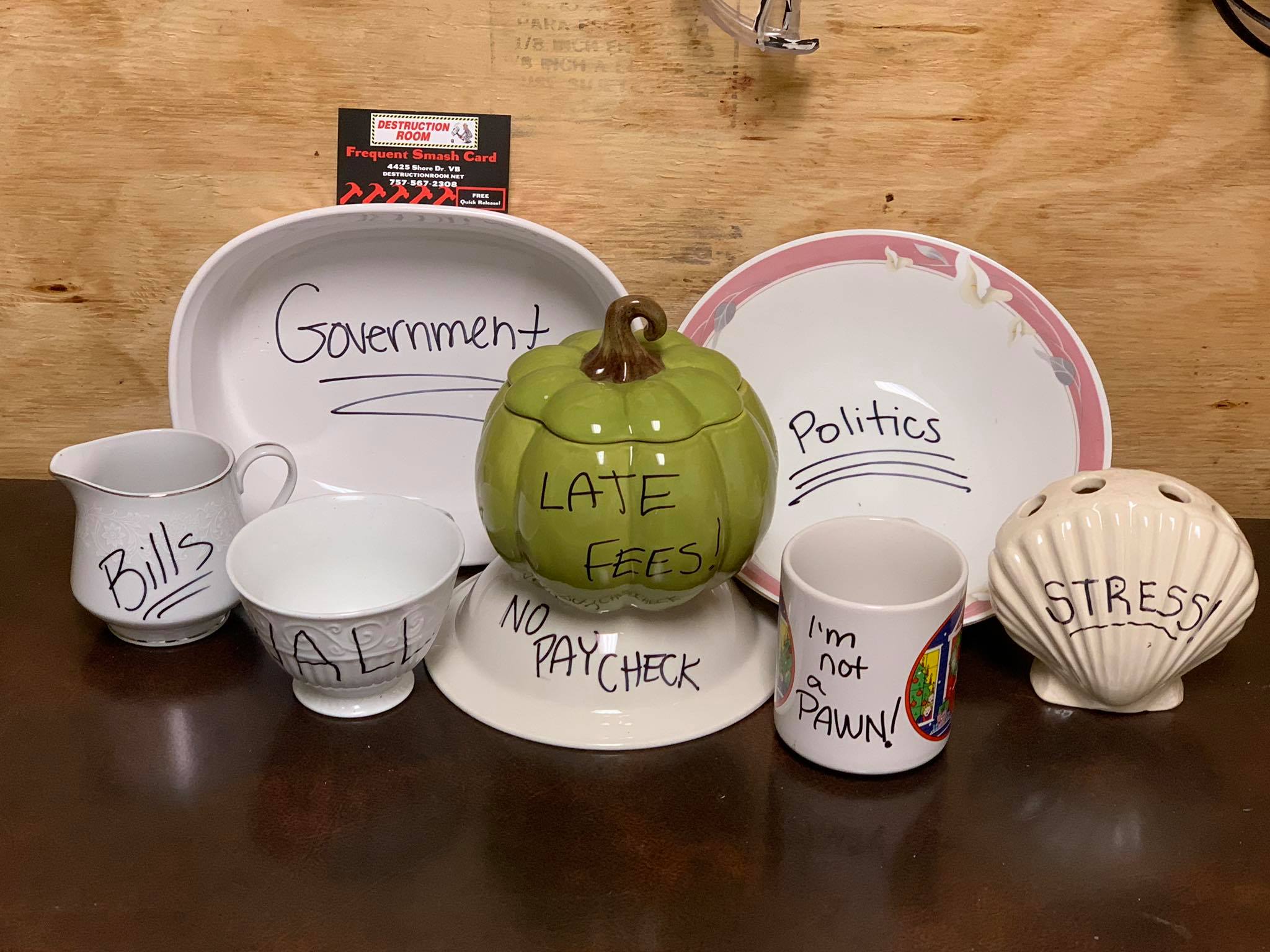 The Destruction Room – located at 4425 Shore Drive suite 104 (41.61 mi)
Virginia Beach, Virginia – is allowing those affected by the shutdown to smash items for free!
Virginia Deals
The National a downtown Richmond concert venue, is offering up to four free general admission tickets to see blues guitarist Ana Popovic on Saturday, February 2. Tickets are regularly priced at $25-$30
The Charlie Obaugh Auto Group located in Staunton Virginia, is offering current employees of the federal government who are not receiving pay, financial arrangements for car repairs. Federal employees affected by the shutdown can also purchase a new car with no money down and no payments for 90 days. They will cover the cost of any needed oil change, and are providing free car washes! The dealership will also provide a gift card for groceries or a dinner out. Just stop by their new facility at 410 Lee-Jackson Hwy in Staunton, VA or call 540-885-8893 for more information.
Adda Lounge & Restaurant -located in Ashburn Virginia, is offering A FREE MEAL every evening for furloughed government employees and contractors until government opens. The offer is valid daily until 8pm and is limited to 100 customers per day.
29 Diner – located in Fairfax Virginia – is partnering with the Fairfax Education Association and several Fairfax County unions to provide free meals to furloughed federal workers and their families at the restaurant. Meals will be provided daily until the shutdown ends or the funds run out. $3000 in donations have been collected at this time and donations are still being accepted on the restaurant's website.
National Deals
Rosetta Stone: Furloughed government workerscan get afree three-month online subscription. Email your name and validation information to expandyourworld@rosettastone.com
State Farm: Some State Farm locations are giving a 30 day grace period to pay your insurance premiums on a case-by-case basis. Contact your State Farm agent for more information.
Chase, Bank of America and Wells Fargo as well as many other national banks, plus local banks including Langley Federal Credit Union, have established programs to help clients who are employed by a closed government agency. Services include monthly fee and overdraft fee reversals and payment assistance. Contact your bank for more information.
Hyundai will let federal employees affected by the government shutdown defer their car payments for one month. Toyota is offering extensions on car loans and leases of up to two months.
Wireless Providers
AT&T: Customers affected by the shutdown are eligible for flexible payment options.
Sprint: Impacted customers are eligible to make payment arrangements during the shutdown so that service will not be interrupted.
Verizon: Offering flexible payment options and a "Promise to Pay" program that can be set up in the My Verizon app or website.
T-Mobile: Payment deferral and flexible payment options are available for affected federal workers.
---