by Julie Davis, WilliamsburgVisitor.com
Wondering how the government shutdown will affect your plans in Greater Williamsburg?
Many local attractions will continue offering public access during the government shutdown, however operation hours are subject to change without notice.
Archaeologists are still onsite and continuing their digs. Some staff are also available to lead scheduled tours. However, National Park Passes cannot be accepted. Here are the organizations and attractions that are being impacted by the 2019 government shutdown:
Historic Jamestowne – Open daily from 9:00am to 4:00pm. The only tickets being sold on-site are General Admission Adult (16+) which are now $10 (half of the regular rate) while the shutdown is in effect. 15 years old and under are free
1608 Glasshouse 9:00am-4:00pm

Archaearium 9:00am–4:00pm. The Archaearium gift shop is open 9:30am-4:30pm

Dale House Café 11:00am–4:00pm

Visitor Center CLOSED. Guests can continue to park in the parking lot. Some staff members are located outside of the Visitor Center to collect entrance fees and answer questions.

Island Loop Drive CLOSED
Visitor Center Gift Shop – CLOSED
Jamestown Island Loop Road – CLOSED to all vehicles and pedestrians
Colonial National Historical Park – CLOSED
Yorktown Battlefield – CLOSED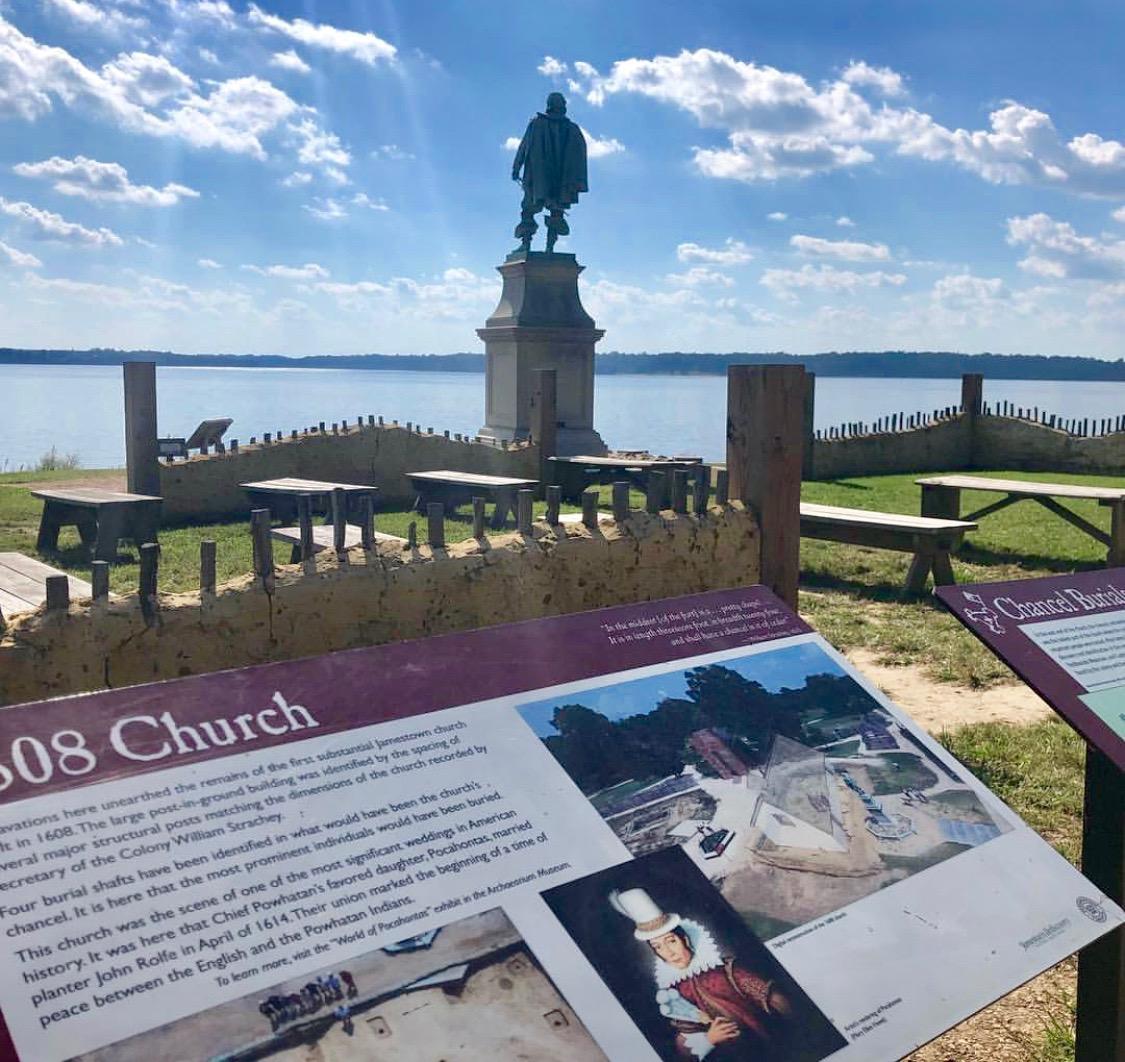 The only restrooms available within the National Park area are located at the Archaearium and the Dale House Café.
There are some aspects of the government shutdown that are not as problematic. For instance, the website for the National Park Service is currently not being updated. As a result, park conditions and other news will not be published. Likewise, there are no staff members to answers calls to the National Park Services Visitor Center. Instead, a recording states that personnel are not authorized to work due to the lapse in funding of the federal government.
It remains to be seen if the shutdown will impact the operations of other services. For instance, there have been no reported delays at local airports as the result of limited Department of Transportation and air traffic control staff.