June 7th is National Donut Day
We're sharing these sweet deals and freebies from our favorite local shops! Here's where to get free donuts on National Donut Day in Williamsburg Virginia and the greater Hampton Roads area!
? Duck Donuts – free "classic" donut (cinnamon sugar, powdered sugar, or bare), no purchase required!
?Edible Arrangements – free chocolate-covered Apple "donuts" – no purchase required!
? Dunkin' Donuts – (all locations): free "classic" doughnut with the purchase of any beverage. (Classic donuts include glazed, strawberry, chocolate, or vanilla frosted, glazed chocolate cake, boston kreme, jelly, old fashioned )
? Krispy Kreme – go to your local Krispy Kreme on National Donut Day and get any doughnut for free, no purchase necessary. (Newport News – about a 25 minute drive – is the nearest location to Williamsburg)
? My Sweet Vegan Tooth – free donut with every purchase. Located in Virginia Beach, Virginia.
---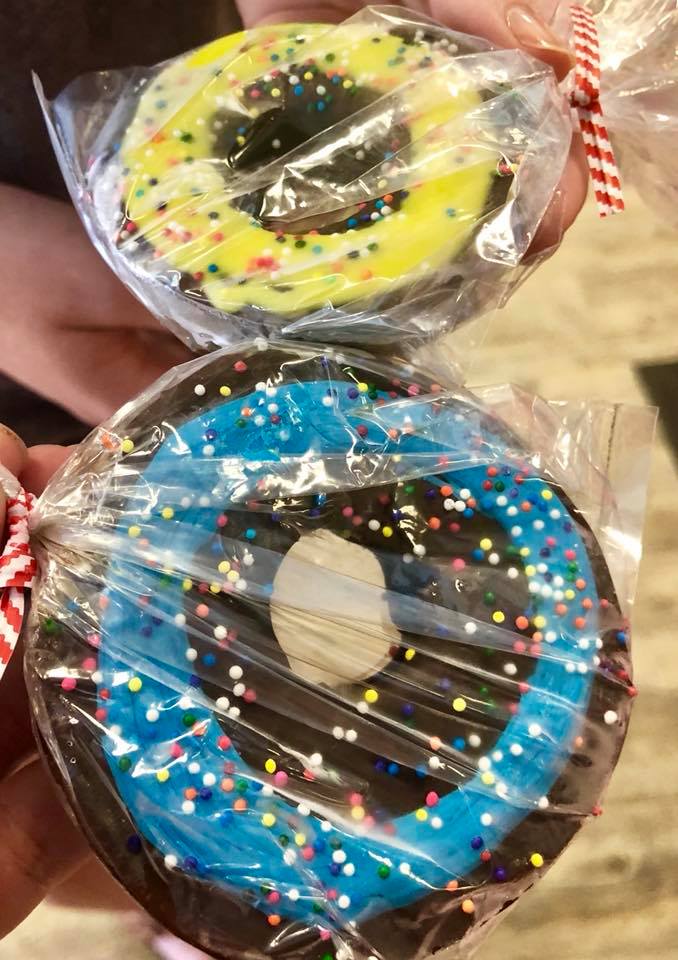 ---
Share Your National Donut Day Deals
If your business is offering National Donut Day freebies, deals or discounts, drop us a message.